Fairfax's Peter Hartcher believes that housing policy is New Zealand Prime Minister Jacinda Ardern's Achilles Heel:
Ardern promised to lead a "government of transformation" and 2019 was to be "the year of delivery". In fact, she committed a distinctly unmagical act: "She's overpromised and undelivered," says James. Mills, Labour's pollster, agrees that this is fair. Asked which line of criticism of Ardern is most valid, he replied, "Delivery."

She took power promising to solve real-world problems. A signature promise – housing affordability – has become a signal failure. NZ home prices are among the world's least affordable compared to income…

Labour proposed a government program called KiwiBuild to construct 100,000 affordable new homes over 10 years to help middle- and low-income people buy their first homes. Ardern abandoned the scheme after two years in office. It was not building homes fast enough. In the initial 18 months, 141 were finished, against a target of 1000, and the ones that were built were often unwanted. The minister in charge was removed, the government announcing $NZ5 billion to build 8000 homes over five years.

Another measure proposed to help with home affordability was a capital gains tax (CGT) on real estate, designed to curb speculation and runaway price rises. Much as Australia, and many other countries, already impose. First she delayed and then dumped the proposal. "While I have believed in a CGT, it's clear many New Zealanders do not. That is why I am also ruling out a capital gains tax under my leadership in the future," she said last year. Even though, as she said, "I believe it would have made a difference"…

"The government has done pretty much nothing about tax reform," says Arthur Grimes, former chair of the NZ Reserve Bank. "The previous government didn't do much, either. This government and the previous [National Party] government are similar: they look at doing something, then they don't do it.
Spot on. When Jacinda Ardern became New Zealand's 40th Prime Minister on 19 October 2017, we were enamoured by her excellent and comprehensive election platform.
Ardern promised to fix New Zealand's chronic housing affordability problem by both addressing supply and demand distortions via negative gearing reform, banning foreign buyers of existing homes, tightening capital gains taxes, removing urban growth boundaries, plus bond financing infrastructure.
Ardern also sensibly promised to reduce New Zealand's turbo-charged immigration intake by around a third, which would have helped to relieve chronic housing and infrastructure pressures (especially around Auckland), as well as promised to build 100,000 public houses over a decade (via 'KiwiBuild').
In short, Jacinda Ardern was like a breath of fresh air that promised to tear apart decades of neoliberal orthodoxy.
However, Jacinda Ardern's first term largely failed to deliver on her key election promises.
In particular, Ardern's promised 'KiwiBuild' program to build 100,000 public houses descended into a farce, with the government abandoning its building target and instead announcing a bunch of demand-side measures would inflate prices.
Ardern abandoned capital gains tax reforms and back-slid on her promise to abolish Auckland's urban growth boundary and reform infrastructure financing.
Ardern also abandoned promised immigration cuts, instead opening the visa sluice gates.
Her only bright spot with regards to housing policy was that she managed to ring-fenced negative gearing.
Nevertheless, New Zealand house prices surged to an all-time high and the home ownership rate cratered to a 70-year low.
Jacinda Ardern has vowed to tackle the nation's housing crisis if she wins a second term.
She will need to turn rhetoric into concrete action.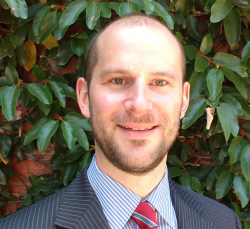 Latest posts by Unconventional Economist
(see all)