Australian Competition & Consumer Commission (ACCC) chairman Rod Sims says it is probably inevitable that the federal government will privatise the national broadband network (NBN). However, Sims says he does not think it will happen for some years.
The government has invested $50 billion in the NBN, but Sims says that money does not need to be recovered in full when the time comes to sell it. He says governments have a habit of trying to sell infrastructure for as much as possible, which means the entity that buys it pushes up prices to recover their costs.
From The AFR:
"Having spent $50 billion on the NBN, we want to get maximum usage out of it. I think now that the thing is built, it's a sunk cost. The economy needs maximum use of it at the best possible price without worrying about whether NBN ever recovers its cost of capital"…

"I often hear people say, as soon as you privatise infrastructure, the prices go up. Now that shouldn't happen. When you're privatising infrastructure, [you should be] getting it in the hands of people who are going to run it more efficiently. So it should be lower cost"…

"But the way we privatise these things is to maximise the proceeds and that, of course, sees the new owner, who's paid a massive price, immediately push up the prices. So, unfortunately, infrastructure has been a cash cow. We treat it as a cash cow rather than thinking about how we make it more efficient."
Rob Sims is right. The NBN's wholesale pricing has been set so high because the former Rudd Government classified the NBN as an "investment", which necessarily meant that it has to deliver a commercial rate of return. That is, the NBN must cover its costs as well as earn a margin on top, which forces it to charge ISPs exorbitant wholesale prices that are passed onto Australian customers.
The ultimate solution for the NBN's high wholesale and retail pricing is for the federal government to write the value of the project down to its true market value.
The Parliamentary Budget Office recently reported the "fair value" (or saleable value) of the NBN of just $8.7 billion, less than one-third of the government's equity investment. This suggests the NBN requires a write down of around $20 billion.
The federal government must treat the NBN as an essential utility service, rather than a commercial project seeking a commercial rate of return.
Writing down the NBN would reduce the required rate of return and enable NBN Co to lower wholesale prices for ISPs and by extension Australian consumers.
Australians should not be gouged with exorbitant prices for substandard broadband.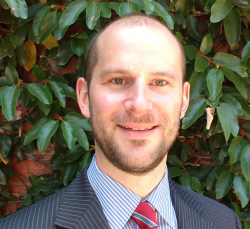 Latest posts by Leith van Onselen
(see all)