The box-office takings of Australian cinemas totalled $1.23 billion in 2019.
William Chapman of IBISWorld has forecast that this will be 75% lower in 2020 after the sector was shut down in response to the first wave of coronavirus infections. And while cinemas outside of Victoria are starting to re-open with social-distancing policies, there is concern that patronage will be affected by a dearth of 'blockbuster' films.
Many studios are delaying the release of major titles until 2021, while cinema operators still have to pay rent to their landlords and staff wages.
There is also concern that the recession and the growth in usage of streaming services during the lockdown will deter patrons from visiting cinemas when restrictions ease.
From The Guardian:
While Australia has so far been spared the wholesale closure of multiplexes seen in the UK, Chapman believes the viability of large chains will ultimately depend on how long big international releases continue to be delayed and whether Australians "will have the money to spare on a ticket given economic issues and the comparative cheapness of streaming services"…

Kirk Edwards, chief executive of Village Cinemas, says the cost of rent is a particular issue for larger chains.

Because his chain – which includes 58 cinemas in Australia, including some jointly run with Event – exceeds the $50m revenue threshold, it has not been covered by rent relief codes. He says the larger operators, often in shopping centres, which demand higher rents, have struggled as a result.

"Cinemas in Australia pay $280m in rent a year and the industry employs 13,500 staff," Edwards says…

"My number one, key concern for all cinemas, is that we need greater support from landlords."

Michael Hawkins, executive director of the National Association of Cinema Operators, says the industry is grateful for jobkeeper, but "without government support for rent for major chains, it will be very difficult for some operators to survive" if a second or third wave shuts cinemas again.
I am surprised that so many cinemas have survived for this long. The prices for move tickets are exorbitant and most Australian households have video-on-demand subscriptions alongside large flat screen televisions. These offer home theatre quality content at low prices, all from the comfort of one's home.

Even as restrictions ease, Australian movie cinemas are likely to struggle.
Most jurisdictions around Australia will continue to impose seating limits to ensure adequate physical distancing. And these limits, in turn, will crimp turnover around peak periods like weekends and school holidays.
So expect significant consolidation within the cinema industry.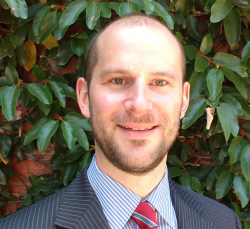 Latest posts by Leith van Onselen
(see all)