Via Fitch comes kindergarten level analysis:
Jeremy Zook, Director, Sovereign Ratings – APAC, Fitch Ratings has prepared the following comments on the October 6th Australia Federal budget:

The Federal budget announced on 6 October signals a more proactive use of fiscal policy in both the near- and medium-term to support the economic recovery from the coronavirus shock, in our view. In particular, the budget forecasts slightly wider deficits and correspondingly higher public debt over the next several years than we previously anticipated. The medium-term debt trajectory is in line with our expectations, which project stabilization of the ratio beyond FY23.
The tax relief measures announced in the budget, along with the previously implemented extension JobKeeper and enhanced JobSeeker programs, should help support the economic outlook over the next couple years.
In our view, Australia came into the coronavirus shock with fiscal space to counter the effects of the pandemic in the near term. From a rating perspective, the medium-term debt trajectory is key. Our future rating assessments will also assess the relative deterioration of Australia's fiscal position to its 'AAA' peers, whom are all seeing higher debt-to-GDP ratios.
We affirmed Australia's 'AAA' rating last May but revised the Outlook to Negative to reflect the impact of the pandemic shock on the economy and public finances.
Likewise Moody's:
"The significant increase in Australia's debt levels, reflecting its policy response to the coronavirus shock, is in line with that experienced by Australia's peers and remains consistent with the country's Aaa rating at this point. Australia's debt levels will remain elevated for an extended period of time, reflecting the size of the policy response. But its experience with fiscal repair following past shocks and the likelihood of an extended period of low servicing costs mean that its debt remains manageable. Key risks to the credit outlook reflect the uncertainties around the economic growth outlook as outlined in the budget papers."
S&P is bit better:
Please find below some comments on tonight's federal budget. If you use any of these comments, feel free to cite Anthony Walker, a Director at S&P Global Ratings.

"Australia remains one of only 11 'AAA' rated sovereigns.

"Economic recovery is underway, and Australia is outperforming most of its peers, but fiscal recovery will take years.

"We forecast the recession will officially end in the September quarter, with GDP growth of 0.7% anticipated. In saying this, it will another take another 18 months for the economy to return to its pre-COVID levels.

"The Budget confirms that the COVID-19 pandemic and stimulus packages will weigh on fiscal outcomes for years to come, with fiscal 2021 taking the brunt of the hit.

"Taxation revenues and social-welfare payments will take years to recover, and debt stocks will remain elevated for years to come.

"While debt is markedly higher than the past, servicing costs remain manageable, as the interest-rate environment will remain favorable for a number of years.

"The negative outlook on our sovereign ratings reflects a substantial deterioration of fiscal headroom at the 'AAA' rating level, and, given the nature of COVID-19, risks remain tilted toward the downside. We expect fiscal deficits to narrow from fiscal 2022 onwards, even with proposed tax reforms and new expenditure measures announced. Should this scenario not pan out as we expect, downward pressure on the rating may intensify.

"While Australia achieved its first current account surplus in about 50 years, its external accounts — namely its high external indebtedness and its concentration to commodity exports — remain key vulnerabilities."

Other background information:

We "affirmed" our AAA rating on Australia on April 8, 2020, when we announced that we had revised the rating outlook to Negative, from Stable.
A Negative outlook typically signals a one-in-three chance that we could lower the rating within the next two years.
We have had a 'AAA' rating on Australia since Feb. 17, 2003 (when we upgraded our rating by one notch to AAA, from AA+).
Australia remains in a small group of 11 sovereigns with a AAA rating from S&P. We currently rate 132 sovereigns globally. Our list of AAA-rated sovereigns includes: Australia, Canada, Denmark, Germany, Liechtenstein, Luxembourg, Netherlands, Norway, Singapore, Sweden and Switzerland.
None of it now matters as we enter the MMT era.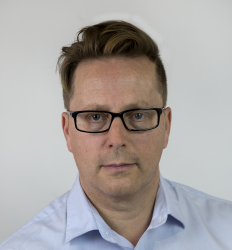 Latest posts by David Llewellyn-Smith
(see all)