CoreLogic's Eliza Owen has released research examining the falling share of investors in Australia's property market since 2016, which fell to a fresh low in August:

Owen notes the following factors as drivers of the decline in investor mortgage share:
temporary policies implemented between 2014 and 2019, which limited lending products favoured by investors;
mortgage rate premiums for investor loans
less appetite for high LVR and interest only lending from the banking sector
less certainty around prospects for capital gains
high levels of housing construction which have softened rental returns; and,
the recent global pandemic, which has created a particular negative demand shock to the rental market, thereby further
inhibiting returns.
Turning to the individual jurisdictions you can see that the biggest fall in investor mortgage share has occurred in NSW (from a peak of 55.6% in 2014 to 27.4%) and VIC (from a peak of around 40% to 23.6%):

Eliza Owen believes that investor mortgage demand will continue to be constrained by the collapse in immigration, which will severely curtail rental demand:
As [NSW is] one of Australia's two major international cities, the closure of international borders has created significant shock to the rental market, where new migrants to Australia typically rent… Ultimately, the biggest boost to investor returns, and an uptick in investor activity, will be dependent on international travel resuming to Australia…

Victoria, namely Melbourne, had the highest exposure to overseas migration as a source of new housing demand prior to COVID-19, which has significantly impacted rental values, particularly those in inner city markets. Across Greater Melbourne, unit rents have declined 5.5%, but in submarkets such as Melbourne City, unit rents have seen much more acute declines of -16.2% since March. Gross rental yields across the state were 3.4% in September, down from 3.7% one year ago…

With dwelling values also down 5.5% across Melbourne, and half a per cent across regional Victoria since the pandemic, investor interest is likely to remain subdued until international travel resumes.
The above data helps to explain why we are less negative on Melbourne and Sydney property. These markets came into the COVID-19 crisis already very expensive. They were also the immigration epicentres of the nation.
So, with immigration projected to turn negative over the next two years, these markets will be hardest hit, with huge dwelling gluts likely to develop and sharply falling rents.
There is little upside for investors in these markets, which will likely result in many remaining on the sidelines alongside a significant proportion of existing investors pulling the pin and selling.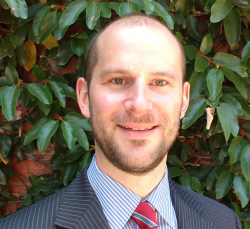 Latest posts by Unconventional Economist
(see all)