Via Banking Day today:
Retail shareholders have accused Commonwealth Bank of attempting to sanitise Tuesday's virtual AGM amid allegations that online questions submitted to the board by stakeholders were not aired at the meeting.

The bank's virtual AGM ran for only two hours, making it the shortest annual meeting in more than a decade. CBA's previous AGM in Sydney last year ran for six hours.

Shareholders who contacted Banking Day after the meeting ended yesterday morning said they had submitted questions to directors before and during the AGM but none were answered by the bank's chairperson, Catherine Livingstone.

"I think it was a slap in the face for little shareholders," said CBA investor, Craig Caulfield.

"This is a once-a-year opportunity for small shareholders to canvass ideas and ask questions, but the process was sterile and the bank clearly cherry-picked the questions that were being relayed to the chair by Link Market Services.

"We were fleeced of our annual opportunity to engage with directors."

Under special arrangements for pandemic-affected AGM, CBA decided not to follow the practice established by Macquarie earlier this year of taking live questions from shareholders over the telephone.

Instead, shareholders were asked to ring call facilitators who took the wording of questions which they were then meant to read to the CBA chair.

Caulfield, a Queensland shareholder, said he realised the process was not working when a question he submitted on the first resolution was not addressed by Livingstone.

"I entered six questions – none of which were put to the meeting," he said.

Victorian shareholder Selwyn Krepp tried to submit two questions via an online service that he described as "not working".

"I had a lot of trouble trying to log in and there was no confirmation from the online service that my questions had been received," he said.

"When I rang to confirm that my questions had been received the customer service staff couldn't help me.

"None of my questions were put to the chair."

Krepp said the process for engaging with shareholders was a "disgrace".

Livingstone fielded questions from representatives of the Australian Shareholders' Association and the climate lobby group, Market Forces.

However, she restricted questions being put to the meeting about the current round of salary negotiations with the Finance Sector Union.

While the bank has awarded seven-figure pay increases to its CEO Matt Comyn and other senior executives, it is planning pay increases of only 2 per cent or less to customer-facing staff.

Livingstone indicated to the meeting that questions relating to staff pay could not be addressed because the bank was still negotiating an enterprise agreement the FSU.

In a statement issued last night the FSU said that hundreds of CBA employees submitted questions about the pay offer to the board but not all were put to the chair.

While a proposal to issue lucrative share incentives to Comyn was passed by the meeting, almost 21 per cent of shareholder votes were cast against the board resolution.

The board's remuneration report also drew a protest vote of 21 per cent.
Come now. We can't have pesky shareholders interrupting the oligarch's snout in the trough. What's next barbed wire and AFP jackboots ejecting everybody? The bank is insolvent and the board and management should be fired not given a pay rise.
CBA is now a government corporation masquerading as a privately listed firm. Its liabilities are being nationalised at astonishing speed via the RBA Term Funding Facility (TFF):

The CBA should be handing over a massive slice of equity to the Treasury along with several board seats, as well as sacking the entire executive.
If not, we are allowing capitalism to collapse ever more into a private profits, public losses oligarchic quango that will distort capital allocation for so long as it is allowed to continue. In Australia's case that will, of course, be the ongoing issuance of too many mortgages hollowing out everything else in sight.
If the bank prefers to can go it alone on private funding then it can pay its executives anything it likes, which will be zero.
Early this year I predicted that the COVID-19 catastrophe would not be over before the Australian banking sector was nationalised. That time has come, on the quiet and in the shadows, delivering another hammer blow to liberal democracy to the cheers of all.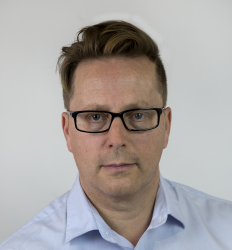 Latest posts by David Llewellyn-Smith
(see all)