From Roy Morgan Research:
In September Australians expected inflation of 3.3% annually over the next two years, up 0.1% points on the record low in August. However, Inflation Expectations are still down a significant 0.7% points on the pre-pandemic month of March 2020…

Inflation Expectations have fallen significantly for all Australians during the pandemic, down by 0.7% points since March (pre COVID-19) to 3.3% in September. However, the fall has not been consistent across different socio-economic groups.

Australians in the highest socio-economic AB Quintile have the lowest Inflation Expectations in September at only 2.5%, down 0.9% points since March. The AB Quintile represents Australians in the top 20% of the population based on a combination of the education levels, income and occupation of the respondent.

Similarly, Inflation Expectations for the second highest C Quintile, down 0.8% points to 2.9%, and for the mid-ranking D Quintile, down 1% point to 3.1% are both down sharply during the pandemic.

However, there is a different experience for the two lowest socio-economic quintiles. Inflation Expectations for the lowest FG Quintile are down only 0.4% points to 4.2% and down 0.5% points to 3.9% for the second lowest E Quintile. Inflation Expectations for the two lowest quintiles is now well above the national average…

At a State based level Inflation Expectations increased in the smaller States in September but were down 0.2% points to 3% in Victoria, and unchanged at 3.3% in New South Wales.

Inflation Expectations were highest in Tasmania (3.8%) and Queensland (3.7%) and just above the national average in both South Australia (3.5%) and Western Australia (3.4%). This is the first time for over a year that Inflation Expectations in Western Australia have been above the national average.
Next stop wages.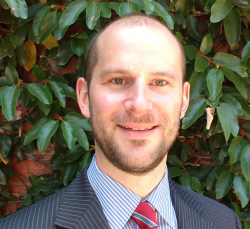 Latest posts by Unconventional Economist
(see all)