That is the question confronting every Fake Green today. The godfather of Australian environmentalism, the man who got arrested, who blockaded Franklyn Dam, who ploughed through the slings and arrows of fossil-fuel rent-seekers, who gave environmentalism power, who is gay, who is left, who is a living legend of global green politics, is now being edited out of existence by the architecture of the Fake Left that has stolen his movement.  Via the blood-sucking MURDOCH PRESS:
Greens founder Bob Brown says Australia needs to be a leader in helping drive down the "alarming" rate of global population growth as he laments the reluctance of the environmental movement to ­address the issue.

Dr Brown spoke out after Greens leader Adam Bandt this week played down the environmental impact of a growing population, with the issue likely to drive a wedge between the party's dual support base of dedicated environmentalists and inner-city cosmopolitans who are in favour of high levels of migration.

With population increasing from 2.5 billion to nearly eight billion in his lifetime, Dr Brown, 75, said Australia should be "leading a global discussion" to avoid projections of an 11bn population by the end of the century. He said the global population should ideally begin to fall before 2100.

"It has more than tripled in my lifetime. It is nearly, but not as, alarming as the consumption of the planet growth rate. We are ­already using more than what the planet can supply and we use more than the living fabric of the planet in supply. That's why we wake up every day to fewer fisheries, less forests, more extinctions and so on.

"The human herd at eight billion is the greatest herd of mammals ever on this planet and it is unsustainable to have that growing."

Greenpeace, the Australian Conservation Foundation and the Wilderness Society told The Weekend Australian they did not discuss the issue of population growth.

Dr Brown said environmentalists were reluctant to talk about population levels because they were "frightened of the Murdoch media", in reference to News Corp Australia publications. "Because in the past when someone comes out and discusses it they get ­walloped about division and the so-called detrimental side of discussing population," he said. "We should be having a mature debate about it."

…Population expert Katharine Betts, an adjunct associate professor of sociology at Swinburne University, said any environmental cause was "a lost cause without population control" and declared the Greens had "not been particularly helpful" on the issue.

"What you find is that if people suggest reducing the population (growth rate), particularly the number of immigrants, was that they immediately get clobbered with the racist slur," Dr Betts said. "The Greens do seem to make that connection."
This story was published on Saturday at The Australian. So far, it has gotten zero coverage in any other media outlet. Nothing from Domain. Nothing from The Guardian. Nothing from the ABC or SBS. Nothing from various progressive or green sub-media.
Absorb that for a minute. Nothing. Not one peep.
Bob Brown has been edited out of existence by his own followers for stating the most obvious and most vital environmental truth that there is. Population growth must be stopped. And as the nation with the most to lose from climate change, Australia must lead it.
This extraordinary censorship by the Fake Green movement is typical of where Bob Brown's misbegotten progeny has steered his legacy. Fake Greenism is now little more than an autocratic grab bag of progressive tropes. It is a tribal political party, no more or less toxic than all of the others, ruined and unable to deliver substantive change owing to its total failure to debate basic reality in the ideological centre.
In short, The Greens as a party are now an anti-environmental, political rent-seeker.
It did not use to be this way. The first national report on the State of the Environment was delivered in 1996 and stated that Australians are not living sustainably, and that all of the country's environmental problems are more or less proportional to the number of residents, as well as the material standard in which we live:
The problems are the cumulative consequences of population growth and distribution, lifestyles, technologies and demands on natural resources over the last 200 years and more.
The latest State of the Environment report, also prepared by independent experts, was published in 2016 and similarly found that population growth is a key driver of Australia's environmental problems:
The key contemporary drivers of Australian environmental change considered in state of the environment (SoE) 2016 are population (demographic change) and economic activity…

Continued growth in Australia's population and economy, including to meet demand for exports, is likely to increase pressures on the Australian environment…

The concentration of Australia's population near the coast, mostly in urban areas, creates substantial pressure on coastal ecosystems and environments in the east, south-east and south-west of the country.
In 2010, the Australian Conservation Foundation (ACF) called for Australia's population to be stabilised and nominated human population growth as a "key threatening process" to Australia's biodiversity.
And last year, a team of scientists published their recommendations for slowing current rates of biodiversity loss in a paper in Nature Ecology and Evolution, which included limiting human population growth.
In his latest and last great "witness statement" on environmental destruction, Sir David Attenborough declares reversing population growth as one of the top priorities to prevent catastrophe:
This is unalterable, indelible, bedrock, fact.
Yet, the following is the response that the Fake Greens of today give to notions of capping population growth. Jenny Leong:

Where does this anti-green, anti-human rights, anti-feminist, anti-poverty alleviation, autocratic orientation come from? A racial fanaticism so extreme that it puts Fake Greens into bed with the most environmentally destructive forces on earth:

How do we stabilise populations?
First, we lead by doing it ourselves and slashing immigration.
Second, we invest in educating developing countries to raise institutional quality and awareness, as well as standards of living so that women get better choices than pumping out progeny.
What we do NOT do is exactly what Fake Greens endorse:
pump our own population to the moon destroying all moral power that we might possess, nor
to do it, steal the best and brightest from developing nations by turning universities into migration agents, destroying green reform on both fronts.
In short, to save the planet we must vote the Fake Greens into oblivion and start again.
Bob Brown himself seems to have realised it.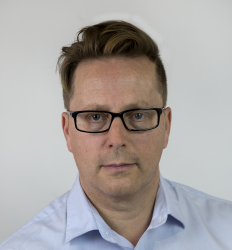 Latest posts by Houses and Holes
(see all)