The Depressionberg Unstimulus will take a little time to wreck the joint. This week's payrolls plunge is probably early evidence that the radical fiscal tightening embedded in the budget, somehow missed by all and sundry, has already hit the  economy hard:

The dramatic plunge in SME payrolls is precisely what we expect as JobKeeper is ripped away:

SMEs will find infinite ways of doing things more efficiently and with less people once the taxpayer wage subsidies roll off.
So, as the Depressionberg Unstimulus evaporates $70bn from income supports between Q3 and Q4 and then another $30bn between Q4 and Q1, and adds only a couple of billion in tax cuts to offset it, we can expect unemployment to climb. How much and how fast? Probably nowhere near as badly as we need it to in the statistics. Why? Because ABS numberwang will hide it behind part-time hours:

This part-timer surge will intensity as the Depressionberg Unstimulus incentivises both automation via accelerated depreciation and, in particular, the sacking of many full-time workers to be substituted with part-timers on the JobRorter wages subsidy.
There will also be the Victorian opening up to aid the recovery for a quarter or so. Its reckoning with the Unstimulus does not come until Q2.
Sadly for all, this will help paper over the economic wreckage of the Unstimulus and provide succor to the Government so that it does not recognise the damage it has done until even later. It may well, therefore, persist with its gutting of JobSeeker and the resumption of regular programming for insolvency laws in Q1.
Summing up, the economic damage bill for Depressionberg Unstimulus will become obvious more slowly than the actuality. That punts us beyond what is going to be a very bad Christmas sales season. A weak Christmas itself might provide a spur to the Government to reconsider further stimulus in the new year but, by then, we're pushing deep into February. At that stage, the Government will be preparing for the May budget and is unlikely to want to be seen to be panicking about its own Unstimulus, especially since its failure will be blamed on all manner of other things than the Government by the Coalition echo chambers at The Australian and AFR.
Even worse for Depressionberg, most of his accelerated depreciation and tax cut unstimulus is scheduled for beyond June 2021 and he'll think that they will turn things around imminently. It won't occur to him until well into FY21 that supply-side incentives aren't going to work when there's no demand. It may not even occur to him then!
Therefore, I can see us going nearly a year before the Depressionberg Unstimulus is recognized as a total failure requiring a bailout with more demand-side spending. But by then, I expect iron ore to be back below $80 and the Government to be wondering why its deficits keep widening but the economy remains weak anyway.
That raises a few more sticky questions:
there'll be no early election with that kind of economy in 2021;
Labor will be in the game next year especially as wages keep falling in real terms;
despite whipping the virus, the Aussie economy, profits and asset prices will lag any global recovery.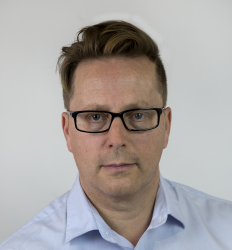 Latest posts by David Llewellyn-Smith
(see all)