This is a dangerous moment for Australia as the CCP apologists rally at the AFR:
Madame Fu Ying, China's former ambassador to Australia and an influential figure in Beijing, also said China had a huge demand for Australia's resources, that Australian wine remained popular with Chinese consumers and it was in both countries' interests to work together. She rejected suggestions the relationship was "frozen".

…But despite the conciliatory tone from the former top official, who retains a strong interest in Australia, she blamed the Australian media for creating an "unfriendly atmosphere" and stirring up anti-China rhetoric.

…"We should make more effort to increase contact, communication and co-ordination, and increase mutual understanding and trust in the process of solving problems and narrowing divergences, instead of resorting to confrontation and abusing language based on assumptions and hypothesis, thus hurting each other."
Whilst I owned and ran The Diplomat, we interviewed Fu Ying who was the CCP Ambassador Downunder at the time. She is a smooth operator and, of all the CCP operatives I have met, the most cognisant of the power of ANZUS.
This makes Fu Ying more dangerous than most. She understands more intimately what it will take to undermine the alliance. It sure won't be "wolf wanker" diplomacy. It will be the friendly face and the bribe, so effectively deployed by Fu Ying when she was here.
Enter her Australian friends, at Domain:
A former Australian ambassador to Beijing believes China is presenting itself as a responsible major power by making fresh diplomatic overtures to Australia and resisting the temptation to take political advantage of US President Donald Trump's coronavirus diagnosis.

"China wants a world where the Chinese Communist Party's role is unchallenged and un-criticised," he said. "Confrontation is a useful instrument for the Chinese [government] up to a point, but then stepping back and being conciliatory is also part of the strategy."

…"I would say we should respond accordingly," said Raby, who runs a business advisory firm in Beijing. "Others would say this is a perfectly satisfactory situation and there is no reason to walk back."
Nowhere in the article does it mention who Geoff Raby works for. From the Register of Foreign Influence:
| | | | | | |
| --- | --- | --- | --- | --- | --- |
| Registrant name | Registrant (also known as) | Activity type | Arrangement status | Foreign principal | Foreign principal country/jurisdiction* |
| Geoffrey William Raby | | Other activity (former Cabinet Minister or recent designated position holder) | Active | Yancoal Ltd | China |
Mr Raby works for Yancoal Ltd, one of the sectors directly impacted by Chinese economic coercion. In fact, he works for just about everybody engaged with the CCP:

That none of this is mentioned in his enthusiastic endorsement of Fu Ying's dubious olive branch, neither by himself nor Domain, goes straight to the heart of the problem with having friendly relations with the CCP. There is no friendly engagement with the CCP if you expect transparency. Indeed, it's all about blocking out the sunlight so that the CCP can go about its business of quietly bribing the Australian elite away from the strategic and existential national interest. That is, to pay them handsomely to abandon ANZUS and the democracy that it explicitly supports.
There is nothing wrong with Australia/CCP relations today. They are exactly where they should be given the CCP is a blood-sucking autocracy intent on displacing our democratic guarantor with its tyrannical self. That's the end of it. No black and white.
Geoff Raby has registered himself as an agent of foreign influence. That's his business. Ours is to treat him as such.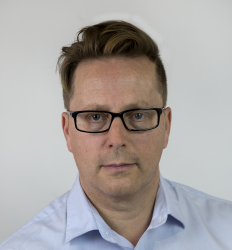 Latest posts by David Llewellyn-Smith
(see all)