This is two weeks old but it is worth revisiting the BofA fundie survey:
Bottom line: respondents in our October Fund Manager Survey (FMS) said the recession is over, reduce cash, pause cyclical rotation, and price in contested election & February vaccine; we say sell SPX >3600 and cyclical rotation via banks/energy to resume in Q4.

On cash: FMS cash levels fell to 4.4% from 4.8%; cash <4% = greed, >5% = fear; cash levels have collapsed 1.5ppts in past 6 months, fastest drop since 2003; BofA Bull & Bear Indicator at 3.8, indicates final capitulation into risk ahead in Q4.

On macro: big majority (59%) expect either a W- or U-shaped recovery (just 19% say Vshaped); despite US fiscal policy kabuki, FMS recession expectations collapsed: many more investors (60%) now say we are in an "early-cycle" phase of the economic cycle.

On AA: FMS investor optimism on stocks higher (net 27% OW) but not yet extremely bullish (i.e. >50%); hedge funds notably raising net equity exposure (42%, highest since Jun'20); both bond and stock global allocations back to pre-COVID levels.

On COVID-19: pandemic remains #1 "tail risk" for FMS investors; timing of credible vaccine pushed back from Jan'21 to Feb'21.

On US election: now 2nd largest tail risk; asked what outcome causes volatility 74% say "contested election", 14% "blue wave", 8% divided Congress, 4% say Trump victory.

On FMS extremes: 5th largest short in energy in 20 years; healthcare OW surges to #1; long tech still deemed #1 "crowded trade" by big margin; FMS "cyclical rotation" paused in Oct, "sellers strike" in tech, "buyers strike" in energy & banks.

Oct FMS contrarian trades: long UK, energy, bank stocks, short US, healthcare, tech, and consumer discretionary stocks.
How preposterous. The contrarian trade is short equities and long credit as the virus guts the North Atlantic ec0nomies.
FOMO had killed fundie brain cells going into this correction.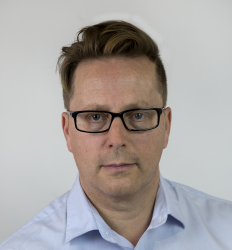 Latest posts by David Llewellyn-Smith
(see all)