As El Trumpo heads for the scrapheap of history, we have all been waiting for him to throw his final tantrum. Some last Hail Mary attempt to wrest the election from the virus that has killed his presidency. We were right to expect so, the toxic narcissist will always exact his revenge if publically humiliated. But we may have been looking in the wrong place.
Instead of recapturing the election, EL Trumpo's denouement is to allow the virus to kill as many of his fellow Americans as possible:
The Trump administration signaled on Sunday that it had given up on controlling the spread of the coronavirus, even as Covid-19 makes its second run through the White House, three in four Americans are concerned that they or someone they know will contract the disease, and millions of American families are suffering as negotiators struggle to clinch an elusive relief deal.

"We're not going to control the pandemic," White House chief of staff Mark Meadows told CNN's Jake Tapper on "State of the Union." "We are gonna control the fact that we get vaccines, therapeutics and other mitigation areas."
Moreover, his cult members are suffering the most, having proven too weak to lift his mighty person:

Which makes a very nice overlay with those glowing red states:

I'm crazy, I know. This is all just coincidence and seasons etc. You're probably right. But, there is one way in which it isn't crazy. The White House does not need to let another 200k Americans die. It can use lockdowns and contact tracing to fend off the illness until vaccines arrive. The Republicans can get another fiscal deal done to enable such and prevent economic devastation. On both counts, failure is a choice.
In short, it is not so much El Trumpo that is exacting his revenge as it is the entire Republican Party that is doing so.  Its final act in power is to leave as much human devastation in its wake as it can by dropping a virus daisy-cutter into the heart of Americana for Democracts to have to clean up.
It will have its revenge.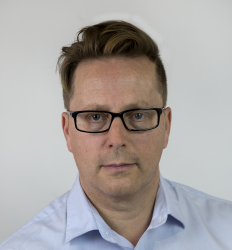 Latest posts by David Llewellyn-Smith
(see all)