It's a very clear pattern:
Kendra Banks, Managing Director, SEEK ANZ comments: "In the fortnight ended 27 September 2020, job ad volumes across Australia were 80% of pre-COVID levels. This is a continuation of the strong growth seen in August and is the highest national job ad figure since COVID began having an impact in March. South Australia and Western Australia have joined Tasmania and Northern Territory as having a higher number of jobs listed on seek.com.au than in February, surpassing pre-COVID levels.

"With strong growth in areas like Manufacturing, Transport & Logistics, Trades & Services, Community Services & Development, Retail & Consumer Products and Hospitality & Tourism, Queensland has gone beyond 90% of pre-COVID levels.

"New South Wales, which has Australia's largest labour market, has job ads at 77% of pre-COVID levels. Victoria is also getting closer to reaching its highest level of job ads since the pandemic began, at 56% of pre-COVID levels and as local restrictions are set to ease in mid-October we hope to see further improvement in job ads

"As our recent data has shown when restrictions ease and economies stabilise this leads to an improvement in job ads. We are hopeful that this positive national trend will continue alongside the typical seasonal increase in roles being advertised in Retail & Consumer Services and Hospitality & Tourism, in advance of the Christmas holiday period. Currently, on seek.com.au there are already over 1,500 ads with 'Christmas' in the title, not to mention almost 70 relating to 'Santa'."

This table shows the job ad volumes by state, and nationally, for the last two fortnights.

Job ad volume compared to pre-COVID levels
Location
Last fortnight

(weeks 38 & 39)

Previous fortnight

(weeks 36 & 37)

Australia
80%
78%
Tasmania
110%
105%
South Australia
109%
107%
Western Australia
109%
105%
Northern Territory
108%
117%
Queensland
93%
94%
Australian Capital Territory
80%
85%
New South Wales
77%
75%
Victoria
56%
51%

FIGURE ONE: SEEK new job ads by state for 2020

FIGURE TWO: SEEK new job ads nationally for 2020

APPLICATIONS PER AD ARE BEGINNING TO RETURN TO PRE-COVID LEVELS

Applications per ad across all sectors peaked in April (Figure Three). This reflects the limited number of jobs being advertised in the opening stages of the pandemic, and today as job opportunities are recovering, choice and availability for candidates has returned too. Applications per role are now moving closer to the levels seen this time last year.

For example, roles within Retail & Consumer Products, a sub sector of Consumer Services which traditionally attracts a higher number of job applications per ad than most industries, have received an average of around 130 applications per role. This number is almost equal to the same point last year.

In sectors hit particularly hard during the height of the pandemic, such as Professional Services, applications per ad are showing the most variance to July 2019 with an average of 55% more applications per ad (Figure Three).

Professional Services includes roles in Accounting, Human Resources & Recruitment, Marketing & Communications, Banking & Financial Services, Legal, Science & Technology, Consulting & Strategy, Information & Communication Technology and Insurance & Superannuation. For a breakdown of all industries contained in grouped sectors please below.

FIGURE THREE: Average number of applications per ad by grouped sector for the past 12 months. (comparing July 2020 to July 2019, as job ad listings remain open for 30 days the data about application numbers per ad lag the job ad data by a month)

As reflected in Figure Three, this table shows the percentage change, year-on-year, of job applications per ad by grouped sector.

Professional Services
Public Sector
Consumer Services
Construction
Industrial
July 2019 vs

July 2020

+55%
+23%
+20%
+19%
+3%

For more employment insights or career advice please visit SEEK's Hiring Advice or SEEK's Career Advice

-ENDS-

The Data should be viewed and regarded as standalone information and should not be aggregated with any other information whether such information has been previously provided by SEEK Limited, ("SEEK"). The Data is given in a summary form and whilst care has been taken in its preparation, SEEK makes no representations whatsoever about its completeness or accuracy. SEEK expressly bears no responsibility or liability for any reliance placed by you on the Data, or from the use of the Data by you. If you have received this message in error, please notify the sender immediately.

SEEK job ads: Job ad data is based on all paid job ads posted to SEEK during the fortnight, weighted for the number of business days. Therefore, these figures may differ slightly from the monthly SEEK Employment Report which has different adjustment factors applied.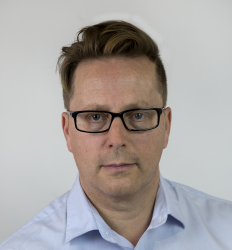 Latest posts by David Llewellyn-Smith
(see all)