It's going to be fun watching the anti-American brigade storm back in its support of the US of A as Donald Trump departs.  That exit is now about as guaranteed as anything ever was in politics.
First, let's consult the polls which are winding hard against him. The 538 poll average swung to Biden post-debate:

And the RealClear version has kept on swinging as El Trumpo sank into the virus:

The swing states are similar:

And betting odds decisive:

For me, the clearest indicator, though, is the Republicans themselves. Their internal polling must be saying similar. Indeed, this:
 
That is why this, at The Intercept:
THE SENATE went into recess Monday afternoon following the news that at least three Republican senators were waylaid with Covid-19. It was the latest in an ongoing parliamentary battle whose outcome could shape both the judiciary and the Senate for years to come. Senate Majority Leader Mitch McConnell had a near-invincible upper hand in the fight, but now his control is far from certain amid the virus outbreak, which seems to have been spread rapidly by the very ceremony that kicked off the confrontation: a reckless White House party to celebrate the nomination of Judge Amy Coney Barrett.

McConnell, who has not said whether he's taken a Covid-19 test, has made clear his unyielding determination to brush aside any norm or obstacle to implant Barrett into the Supreme Court. To make that happen before the election — or, in the event of a loss by Donald Trump, before the president leaves office — McConnell has two major hurdles to clear. The first is a vote in the Senate Judiciary Committee, chaired by Sen. Lindsey Graham, a South Carolina Republican facing a surprisingly close race for reelection. On Monday, McConnell said a Judiciary vote would likely happen by October 16. The second is a floor vote, which McConnell has pledged to hold as quickly as possible after the nomination clears the committee. A floor vote is eyed for sometime around October 26.
The import of this is that the senate cannot and will not vote on the fourth tranche of fiscal stimulus that the Trump White House has been negotiating with Congressional Democrats. The Dems never wanted a deal. They wanted to campaign on huge prospective stimulus so they deliberately set the bar too high for senate republicans to jump over, wedging them from the White House.
It's worked a charm as Trump's polling has slumped plus the SCOTUS priority has emerged. Now senate republicans are distracted and don't want the fiscal deal, either. They prefer to kick both EL Trumpo and an incoming Biden Administration in the nuts. Trump is blaming the Democrats but it's his own party that has abandoned him:
Nancy Pelosi is asking for $2.4 Trillion Dollars to bailout poorly run, high crime, Democrat States, money that is in no way related to COVID-19. We made a very generous offer of $1.6 Trillion Dollars and, as usual, she is not negotiating in good faith. I am rejecting their…

— Donald J. Trump (@realDonaldTrump) October 6, 2020
Indeed, in my view, senate leader Mitch McConnell just served up a dish of stone-cold revenge to long-term enemy Donald Trump.
In recent days, Trump has lost the debate, the virus moral high ground (or low ground depending upon your point of view), a 10% of GDP economic stimulus with markets to slump next, and now his own party. Moreover, a toxic narcissist may actually accelerate his own decline now as the carapace of calm gives way to the rage of public humiliation underneath. That's more or less what happened in the first debate.
Barring a miracle, El Trumpo is a goner and probably the Republicans in all arms of government too. It will be a great lesson for Washington to learn: populism has its limits and killing your own constituents does not get you re-elected.
Still, I think history will remember Trump OK. Although the virus mismanagement has horribly besmirched the legacy, his disruption of the global Chinese takeover will be the lasting memory.
And that will stand him in reasonable stead in the long roll of history.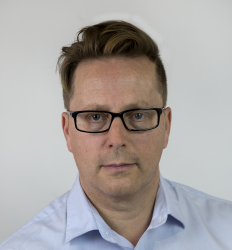 Latest posts by David Llewellyn-Smith
(see all)