There won't be many happy punters after the release of the Depressionberg Unstimulus yesterday but one that ought to be thrilled by it is the ALP and its Empty Chair.
Greg Jericho outlines the issue:
…the government is anticipating a pretty nice recovery in 2021-22 – GDP to grow by 4.75%, the best growth this century – better than occurred during the mining boom, better than occurred after the 1990s recession.

…the government is not anticipating it to last. The year after sees growth slow to 2.75% and then in 2023-24 a fairly average 3%.

The budget suggests that by the middle of 2024 our economy will be operating at near capacity, but that is the "new post-Covid" capacity.

…While that might sound good, what the budget also reveals is that by then our economy will be around 4.5% smaller than we would have hoped it would have been before the virus hit.

It also means hopes of wages growth of times past are gone for good:

To get the old average wages growth of 3% we would likely now need unemployment to fall to around 4.5% – something no one is anticipating anytime soon.
So, Treasury is now forecasting booming GDP and falling wages until the next election. This is too bullish so let's leaven it a little with a more realistic scenario of decent catch-up growth over 2020/21 followed by weak growth in 2021/22.
Even so, that gives us a recovery of some kind with still falling real wages. This will be despite falling population growth as well so immigration will be one less thing to blame. That's pretty toxic politically.
Why does the Government see such weak wages growth then? It says:
Wage growth is expected to remain below average over the forecast period, reflecting significant spare capacity in the labour market. However, a declining unemployment rate beyond the December quarter 2020 is expected to support a gradual pick-up in wages. Recent business liaison discussions support this outlook. The Wage Price Index is forecast to grow by 1¼ per cent through the year to the June quarter 2021 and by 1½ per cent through the year to the June quarter 2022.

Measures of average earnings, such as Average Weekly Earnings and Average Earnings on a National Accounts basis, rose sharply in the June quarter 2020 as lower paid jobs experienced the sharpest decline in employment. The unwinding of these compositional effects is expected to place downward pressure on these measures in the near term.
That's all we get. We can still surmise the Government's thinking from its stimulus mix. That is, there isn't any for workers. The Depressionberg labour market unstimulus is, in fact, a vast fiscal cliff. Via UBS:

So, first up, the Government is going to flood the labour market with supply by ripping out income supports prematurely.
Phase two of the wages unstimulus is to NOT raise JobSeeker at all. In fact, it's going to drop it back to the poverty level of $40 per day in January and leave there. This will further flood the labour market with desperate supply.
Phase three of the wages unstimulus is to subsidise part-time work over 20 hours per week, ensuring mass layoffs for those currently employed full time, to be re-employed as multiple part-timers, thus swinging the industrial relations pendulum even further from workers.
The final phase of the wages unstimulus is to pour an ungodly amount of tax incentives into encouraging business to invest in automation, so that it can shed still more labour. The same applies to the infinite number of efficiencies that business will have discovered while operations were reduced or idled, providing subsidies to invest into these processes as subsidised idled workers return to no job at all.
Don't get me wrong. Some of this would normally be terrific, boosting productivity and income. But that would be if we were, say, mid-cycle and facing tightening labour markets with little output gap.
In the context of a vast output gap, the wages unstimulus is going to shred labour, which is why Treasury has quite rightly forecast very weak wages. In turn, that suggests that Treasury understands exactly what it is doing and begs the question: what has happened to the formerly rational Treasury Secretary Stephen Kennedy?
But I digress. The wages unstimulus will lift growth and jobs as a matter of course coming out of the virus, but will also continue to smash standards of living as wages miss out entirely on the rebound, even in the absence of mass immigration.
And that's the political rub for 2022. All the Government needed to do to rule for the entire 2020s was keep China on the defensive and stick with centrist economic policymaking.  Instead, it's gotten fruity with the radical Depressionberg Unstimulus that will contrast very poorly with traditional Keynesian versions pursued in other countries. As well as what Labor did during the GFC.
That's an argument even an Empty Chair could prosecute.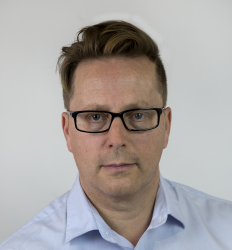 Latest posts by David Llewellyn-Smith
(see all)