According to Canstar's Steve Mickenbecker, the typical buyer could expect to have an extra $70,000 to spend on a home if the Morrison Government is successful in axing responsible lending rules:
If requirements to assess borrowers' expenses ease, an average buyer may see a jump in their purchasing power by about $70,000, Canstar group executive of financial services Steve Mickenbecker says.

Based on an average income of about $80,000 and a 20 per cent deposit, he said a would-be buyer might have the amount they could borrow increase from $440,000 to about $510,000.

"I don't have a crystal ball for this," he said. "That's a hypothetical number…

Mr Mickenbecker assumed rolling back the requirement to heavily scrutinise living expenses would lead to the assessed level of expenses going down, allowing the average person to get a loan $70,000 larger.

But winding back that one rule would not be enough to cause a jump in buying power across the board, Mr Mickenbecker said.

"We've seen lenders tightening on credit in other ways," he said. "Sources like rent, casual employment, those sort of places – banks have already said, 'We'll be tougher on that, in terms of giving out credit'"…

"In isolation this is something that will have a positive influence on prices," he said. "When you net it out against the other supply side movement, maybe it compensates rather than increasing supply. But it does ease one barrier from buying a property."
Make no mistake, Josh Frydenberg's announcement last week was a policy 'black swan' and a potential game changer.
In forecasting falling property prices this year and next we have been working off the assumption that mortgage rates had bottomed and, as a result, future price growth would need to come from rising household incomes.
So, with net overseas migration crashing alongside high unemployment and the unwinding of emergency income supports, it seemed logical that house prices would fall significantly in Sydney and Melbourne, dragging national values lower (even with modest growth in the smaller capitals).
However, if qualifying borrowers are permitted to borrow more and previously non-qualifying (sub-prime) borrowers are pulled into the market, alongside the RBA monetising the banks mortgage debt, then this could lead to national property price increases in 2021 as mortgage rates edge lower still and the banks lend to anybody with a pulse.
Australia's housing market now represents a tug-of-war of war between lower interest rates and easier credit availability on the one side (positive for prices) and collapsing immigration, high unemployment, and unwinding of emergency policy support on the other (negative for prices).
It is already clear that this will lead to a bifurcated market with non-virus capitals prices rising as Sydney struggles and Melbourne falls. There is also a split between all capitals inner-property, and their surrounding rural districts, as work from home becomes the new black post-COVID.
The scale has clearly been tipped in favour of rising prices thanks to Josh Frydenberg's abolition of responsible lending rules, and the likelihood that the RBA will seek to crunch mortgage rates to 1%, which has brightened the outlook for Australia's property market.
So long as you know you where to look.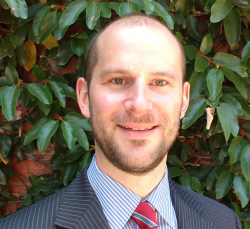 Latest posts by Unconventional Economist
(see all)