What happens when a commodity-poor nation that consumes huge qualities of commodities blocks external supply. Amusing stuff from Platts:
Seaborne metallurgical coal prices have fallen sharply since China moved to temporarily halt Australian coal imports in early October as the implied surplus weighing on the global market in the fourth quarter is priced in.

Chinese steelmakers have been obliged to quickly seek alternative supply, and some are trying to resell their cargoes.

However, the spot availability of alternative origins is low, forcing Chinese steelmakers to use more expensive domestic coking coals, eroding their profit margins in the process.

Alternative seaborne origins such as Canada, the US, Mozambique, Russia and Mongolia are mostly overbooked, or in short supply. In addition, it takes around 45 days to ship coal from the US to northern China, which would result in late December or January arrivals, and 21 days from Canada. For Chinese buyers seeking spot cargoes to cover immediate needs, this is too long to wait.

The one bright spot is Mongolia, whose coal quality is a good substitute for generic hard coking coal. The landlocked country has been increasing exports to China and is now sending more than 1,000 trucks a day laden with coal.

Mongolian #5, the most frequently traded brand, has been offered at around Yuan 1,300/mt ex-stock Jingtang, equating to $163.42/mt after accounting for port fees, taxes and exchange rates. Mongolian met coal has accounted for 23% of China's imports to date in 2020, according to China Customs data, down sharply from an average of 42% over the last three years. This is due partly due to border closures during the pandemic lockdown.

"Fewer imported coking coal cargoes mean more price support for domestic coke." a domestic coke trader said, adding that a fifth round of price increases of Yuan 50/mt ($7.50/mt), totaling Yuan 250/mt, is expected soon.

The painful reality is that the import price arbitrage is at a record $65/mt, a situation which Chinese end-users are unable to take advantage of.

Platts assessed the CFR China equivalent of Shanxi PLV at $190.40/mt Oct. 21, much higher than the Platts PLV CFR China assessment at $125/mt on the same day. This means the domestic-seaborne price spread was $65/mt, with seaborne material the much cheaper option — it is the widest arbitrage since Platts launched the PLV assessment in September 2016.
In short, China's domestic coal costs are skyrocketing as global seaborne prices fall.
This will all shake out before long leaving Australian commodities at roughly the same prices that they started at and still getting shipped to other markets. Or, if China prefers to pay for the security of domestic supply as appears to be the case for thermal coal, then seaborne prices will be lower permanently for all suppliers and Chinese domestic prices structurally higher. If this arbitrage is extreme enough then it will result in falling volumes for the marginal seaborne producer.
That is not Australia in most commodities outside of thermal coal.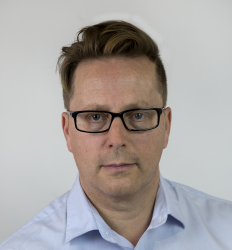 Latest posts by Houses and Holes
(see all)