Leith has nicely summarised the new budget:
In normal times, I would not have any major concerns with this budget. It is a fairly conservative affair with not too much pork, save for some excessive wage subsidy giveaways to business.

The problem is, these are not normal times. This is the biggest economic contraction since the 1930s Great Depression. And viewed in this light, the budget badly lacks ambition.

What stimulus there is focuses on the supply-side at a time when Australia already faces a gigantic output gap and excess capacity everywhere.

Meanwhile, the budget contains no meaningful measures to stimulate demand, which has collapsed:

It should have included measures that boost income support to the unemployed (e.g. by permanently lifting JobSeeker), as well as provided traditional Keynsian stimulus via big investments in public building works and infrastructure, among other things.

Because of these oversights, the Australian economy will face a longer and deeper downturn than necessary with stubbornly high real unemployment, widespread business failures, and increased homelessness.
Leith also described the budget as having "no real surprises" which is true in news terms given it was all leaked, but it is certainly not the case in terms of policy history.
The Depressionberg budget is in no way reflationary or Keynesian. It is a supply-side and deflationary vortex. To wit:
the deficit itself rips out 5% of GDP from 2020 to 2021;
$26bn of the remaining spending is accelerated investment incentives that will, basically, automate labour;
there is almost no added infrastructure;
JobKeeper and JobSeeker are done;
the income tax cuts are still poorly targeted and far too small, and
everything else is window dressing as immigration goes into full reverse.
Keynesian reflation is the opposite. It is demand-side targeted and all about government spending because the private sector either won't or can't. Consider the post-GFC Labor budget which unleashed:
a $50bn NBN;
another $50bn in various building projects.
$20bn in income supports, and
huge house price and building incentives, plus;
a mass immigration surge.
In an economy two-thirds the size that had only a brief interruption to a once per century mining investment boom. It is true that the deficit is much larger this time around but most of that is because the shock was much larger and the initial income supports were so huge. They are going, going…gone.
The inescapable conclusion is that by comparison, and in absolute terms, Treasurer Depressionberg has unleashed a businessomics budget that will:
accelerate structural adjustment as business returns from COVID-19 to discover that it needs half of the staff;
leads to greater automation, and
accrues the benefits of such entirely to capital amid a gigantic output gap.
This is not all bad given what Australia needs, and has needed for a decade, is a structural adjustment from a private debt-led economy to a competitiveness-led economy. But, make no mistake, this budget will not support households through that transition. It will crush them into it with Thor's merciless deflationary hammer.
Which brings us to one other inescapable conclusion. This budget is Deflation Phil Lowe's worst nightmare. He will have to try to fill the giant aggregate demand suckhole just as he runs completely out of conventional ammunition to do so.
We know that the RBA does not want this job. It has waged a multi-year campaign to get fiscal to lift aggregate demand but now it faces its Waterloo. Either the RBA continues its deflationary War of Stupid, as I have called it, refuses to ease and all of Australia tips over the event horizon of a yawning demand-deficit black hole, or it breaks and goes all-in on filling it.
It will be the latter. Every single unconventional policy tool will now be on the table including:
operation twist to buy debt out the curve;
QE proper as it wades directly into sovereign bond markets;
perhaps most vitally, expanded state-level QE to boost demand-side stimulus at that level;
a dramatically expanded and relaxed TFF that buys much more bank debt to drive down mortgage rates;
negative interest rates;
and anything plus everything it can do to lower the currency.
If it does not do all of these things urgently then a deflationary singularity of inescapable velocity will suck in wages, real estate, and every other Australian price you care to name, to obliterate and spew them back out as low-cost gamma rays that irradiate households.
The conclusions for markets write themselves:
buy Aussie bonds;
sell Aussie stocks;
most especially, sell Aussie banks as the ZIRP margin squeeze goes nuclear, and
get your money offshore to play a weak AUD.
---
David Llewellyn-Smith is Chief Strategist at the Macrobusiness Fund, which is heavily invested offshore and looking to add more as opportunities arise.
The information on this blog contains general information and does not take into account your personal objectives, financial situation or needs. Past performance is not an indication of future performance.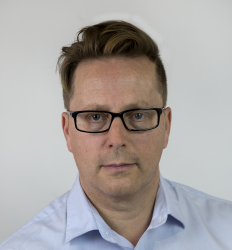 Latest posts by David Llewellyn-Smith
(see all)