Via AFR:
Energy Projects and Infrastructure Korea (EPIK) is targeting financial close on its Newcastle GasDock venture in the September quarter of 2021, with a view to the terminal starting up by early 2023.

A spokesman said the Narrabri approval would not change that, pointing to how quickly domestic supply was tightening, the expiry of existing supply contracts and the volumes needed to satisfy new demand.

…EnergyAustralia, uniquely positioned as a partner in Narrabri and a customer for imports through Port Kembla, welcomed the planning approval for Narrabri, which could unlock more domestic supply for NSW customers including power generators, but also saw a place for imports.

"The development of an LNG import terminal in NSW can increase supply options and deliver a more competitive domestic gas market," energy executive Liz Westcott said.

…MST Marquee energy analyst Mark Samter said a look at the maths on supply and demand for gas made the need for imports unquestionable, and dismissed suggestions it made no sense for the world's biggest LNG exporter to also be importing gas.

…While the price of Narrabri gas will be more than the $4 to $6 a gigajoule demanded by manufacturers, Santos chief executive Kevin Gallagher again asserted it would be cheaper than imports.

"It will be the lowest-cost gas in NSW, it will beat imported gas any day," Mr Gallagher told ABC radio.
No, it won't. Unless the gas cartel that Santos is a part of is broken, then prices will rise from here and will not get below $10Gj in NSW. Santos will abuse its market power to send more of the gas it currently supplies NSW offshore as more expensive Narrabri gas comes on stream. It's simple monopoly economics.
Now that there is no chance that the Morrison Government will apply blanket domestic reservation, the only rational policy, the least worst option is LNG imports. Indeed, if they get up fast then Narrabri may never happen. It cannot compete at current (and my forecast) LNG-import prices: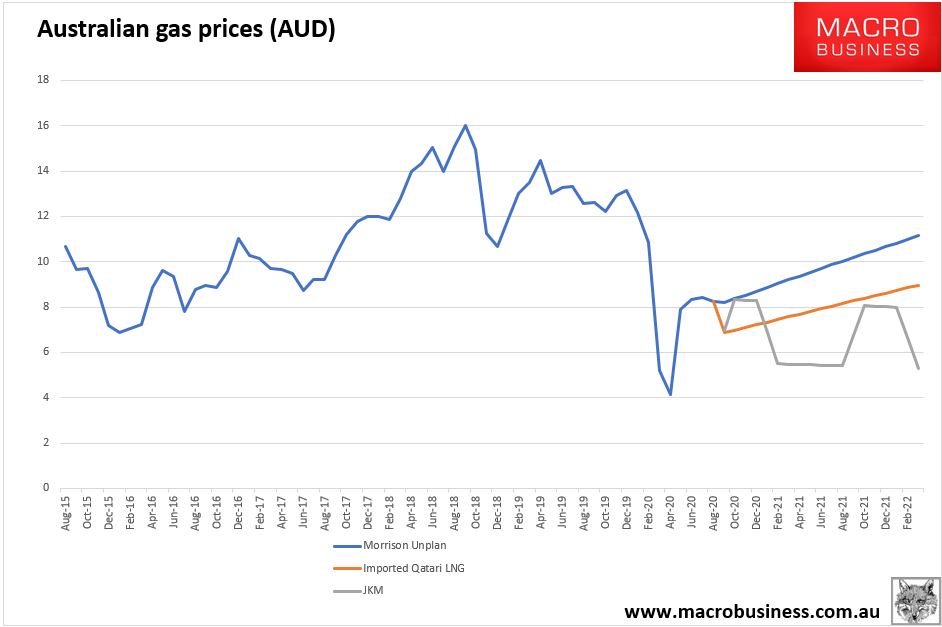 And if wonders never cease, and Santos is not, for once, lying through its teeth about Narrabri gas being cheap, then the import terminals will force it to price that gas below their import prices by adding competition and breaking the gas export cartel stranglehold over supply.
All of these options are completely insane versus simple gas reservation like WA has but we're in damage control now and LNG imports are the only and last hope of cheaper energy for the east coast economy.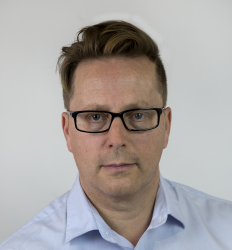 Latest posts by David Llewellyn-Smith
(see all)