Earlier this month, The AFR reported that commercial vacancy rates were swelling across Australia's CBDs:
Office vacancy rates in the Sydney and Melbourne CBDs are more than double what they were a year ago, raising the prospect that some towers could drop in value by as much as 15 per cent as rents also fall.

With business confidence blunted by uncertainty during the pandemic, demand for space has faltered. Supply has effectively exceeded demand, with a negative net take-up of space of 193,700 sq m during the third quarter, according to figures compiled by JLL.
The RBA's latest Financial Stability Review (FSR), released earlier this month, noted the sharp rise in vacant rates across Australia's capital cities, alongside the risk of heavy investor losses:
Demand for office space is expected to decline in the near term given staff working from home and reduced economic activity, and potentially in the longer term as businesses reconfigure how they work. Secondary-grade offices appear particularly vulnerable to falling demand, as tenants are often enticed by lower rents during downturns to upgrade to better premises. At the same time, an above average volume of new office buildings will have been completed in Sydney and Melbourne in 2020, increasing supply. While most of these new buildings have pre-committed tenants, it will put further pressure on vacancy rates in second-grade buildings…

Given the deterioration in rental conditions already underway, office and retail property prices could fall sharply. Investors could substantially re-evaluate risks and pull back demand, which had contributed to strong office price growth over the past decade, particularly in Melbourne and Sydney (Graph 2.7). Similarly, the economic downturn is likely to accelerate the contraction in retail property prices…
In a worrying omen of what is to come, a Fortune survey of American CEOs reveals that more than three quarters believe they will need less office space in the future due to the work from home (WFH) phenomenon:

The rebellion has already started in Sydney, with many workers reluctant to return to the office:
Recent surveys show a sharp rise in the share of Sydney employees who want to work remotely in future…

Professor Rae Cooper, an employment relations expert at Sydney University's Business School, expects many employees will push back against a full-time return to the office after demonstrating their productivity while working from home.

"I think the rebellion will happen if there is no accommodation of the needs of people for flexibility," Professor Cooper said.

"Employees have shown they can make it work well and productively for businesses and I would be very surprised if people aren't out there asking for these kinds of measures as a regular part of their jobs."

Independent economist Terry Rawnsley says the workers "rebelling most" are those with long, expensive commutes.
As expected, the rent-seeking Property Council wants to force workers back into CBDs to bolster demand for office buildings:
But Ken Morrison, chief executive of the Property Council of Australia which represents many office building owners, said offices would continue to be a big driver of business productivity, collaboration and culture.

"If we're to get the economy going again, we're going to need thriving CBDs," he said.

"Supporting the return to offices will be an important part of the recovery process. That's why governments have an important role to play in showing leadership by encouraging Commonwealth and state public servants to return to the office, along with private business."
Suck it up Ken. Workers would prefer not to waste time and money commuting to/from the CBD. So why make them?
Whether you like it or not, the WFH phenomenon will very likely continue post-pandemic, meaning less demand for goods and services in the CBD, as well as office space.
On the flipside, there will be offsetting gains to activity in the suburbs, as economic activity is dispersed.
Bringing jobs to where people live is exactly what the economy needs.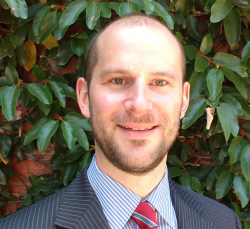 Latest posts by Unconventional Economist
(see all)