Via Markit:
The recovery in the Australian private sector economy gathered momentum during October amid a further easing of containment measures, according to the latest PMI data. Business activity growth accelerated at the start of the fourth quarter, led by the service sector. The upturn in output was accompanied by a further rise in new business inflows. Business confidence was the strongest for over two years amid further expectations of market conditions returning to normal. However, the survey continued to indicate a surplus in operating capacity, which weighed on the labour market.

Employment subsequently contracted. Meanwhile, input cost inflation accelerated sharply while output charges were unchanged.

The headline figure derived from the survey is the IHS Markit Flash Australia Composite Output Index, which is designed to provide timely indications of changes in output in the Australian private sector. Readings above 50.0 signal an improvement in business activity on the previous month while readings below 50.0 show deterioration. The Index is a GDP-weighted average of the IHS Markit Flash Manufacturing Output Index and the IHS Markit Flash Services Business Activity Index. Flash indices are based on around 85% of final survey responses and are intended to provide an advance indication of the final indices, published approximately one week after the flash release.

Growth in business activity across the Australian private sector gained pace in October as restrictions designed to contain the coronavirus disease 2019 (COVID-19) were relaxed further. The rate of increase was solid and the fastest for three months. The faster upturn in overall activity was driven by a stronger recovery in services business activity, which more than offset slower growth in manufacturing production.

Demand conditions continued to improve in October, with new order intakes up for a second straight month, albeit modestly. In contrast to output, growth in new work was led by the manufacturing sector while service providers continued to see only a marginal rise in new business. External demand weakened again, with new export
orders falling for the ninth month running.

With sales growth still relatively subdued, operating capacity remained in surplus, as reflected by a further decline in backlogs, albeit one that was only marginal. Consequently, firms continued to shed their workforce numbers in October, with reduced employment reported in both manufacturing and services. That said, the reduction in staff numbers was the weakest for three months and modest overall.

Australian firms continued to face rising input costs, with inflation accelerating to the sharpest for nearly a year. Greater prices for raw materials, increased freight fees and higher wage costs all pushed expenses higher. Firms kept their selling prices unchanged.

Finally, business sentiment regarding the year ahead improved to the strongest for just over two years. Optimism was seen across both sectors, with services firms particularly positive about prospects.

Expectations of a further easing in COVID-19 restrictions continued to underpin confidence.
Victoria has been reopening for weeks nonmatter what Manchurian Dan says so that will be the main driver. Remember that PMIs are directional not positional indexes so are pretty useless right now.
At least it is telling us things are getting better at a moderate pace not worse.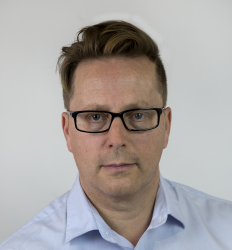 Latest posts by Houses and Holes
(see all)