See the latest Australian dollar analysis here:
DXY sagged Friday night:

The Australian dollar took off:

Gold melted up:

Oil fell:

Metals boomed:

Miners were firm:

EM stocks are breaking out:

Junk has gone quiet:

US yields were flat:

Stocks are repricing into a new bubble peak:

Trump stole the headlines:
Trump said he would support a bigger spending package beyond the $US2.2 trillion amount that Democrats have put forward.
"I would like to see a bigger stimulus package, frankly, than either the Democrats or the Republicans are offering," Trump said in a radio interview.
But Trump's demands for a bigger aid package collide with the economic impulses among Republicans, who tend to favour targeted bills that cost less.
This is all theatre of the absurd. Mitch McConnell and the Republican senate is not going pass any new stimulus. It's cooked.
The market is surely not so stupid as to buy that it will. Rather, I suggest, it is the increasingly certain US election outcome that has rebooted the bubble as polls swing to Biden. FiveThirtyEight now sees the outcome at 85/15:

Such a clear cut win lifts the danger of a contested outcome:

Though there are other election risks. There is still this to open up doubt:

If it is greater election certainty then the market rally is short term relief. For the Australian dollar, Biden promises to be less openly China hawkish and less tariff-oriented, sinking DXY and providing a lift.
But the senate race is much closer than the White House race:

If the senate stays red then the US will face a major roadblock to more stimulus as the GOP turns instantly, and without blushing, back to austerity.
So, despite lifting election result risk, the stimulus risk is still very high:
There'll be none before January 20th guaranteed and, even then, it won't arrive until Q2.
Yes, that will be bigger if the blue wave arrives. But if Republicans win the senate then it will be delayed and it will be small.
Meanwhile, there is the building third wave of US virus:
 
With deaths about to accelerate again:

Pushing into winter when coronaviruses just love it:

This means that the US economy is about to suffer more state-level and private sector shutdowns and a major fiscal cliff simultaneously, right through until March, making double-dip depression the base case.
Sure, after that, there'll be more stimulus but also a new government more willing to put the virus fight ahead of the economy.
This all looks like a good reason to remain short Australian dollars for now.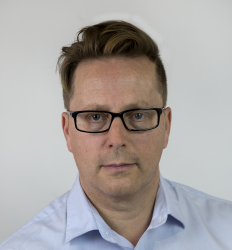 Latest posts by David Llewellyn-Smith
(see all)