See the latest Australian dollar analysis here:
DXY was strong last night:

The Australian dollar was smashed on the deflationary budget and then US fiscal death:

Gold was hit:

Oil is stupid:

Metals were mixed:

Miners clubbed:

EM stalled:

Junk rolled:

With yields:

Stocks fell sharply late:

As the news hit, via Bloomie:
President Donald Trump told his negotiators to stop talks with Democratic leaders on a fiscal stimulus package, hours after Federal Reserve Chair Jerome Powell's strongest call yet for greater spending to shore up the economic recovery.

"I have instructed my representatives to stop negotiating until after the election when, immediately after I win, we will pass a major Stimulus Bill that focuses on hardworking Americans and Small Business," Trump said Tuesday in a tweet.
No surprise to me or readers. It's been clear for a few weeks that the GOP has decided El Trumpo is done for. Now we have the truth as they cut him clean off at the waste. This is just El Trumpo trying to appear that he is in control.
And after he risked his life to come out of hospital far too early as well! The Great Narcissist will not be happy as Mitch McConnell takes his revenge served stone cold.
So, Wall St spruikers are still trying to put their best spin on it:

That is hogwash. The US will now flirt with a new year double-dip recession. Even if it gets through that with some lousy growth, Captial Economics is far more realistic about the trajectory of recovery:

As this:

And this:

And a reversal of this:

Means a stronger DXY as the global recovery is shocked as well. Not helped by the alarming European second wave:
Which is already killing activity:
Add the immensely deflationary budget and the Australian dollar is in all sorts of trouble short term. Indeed, there is now a rising chance that its post-COVID rebound is cooked longer term as well, depending upon how quickly Frydenberg's deflationary shock budget liquifies the RBA glacier.
Either way, the Australian dollar bull market is running out of puff fast.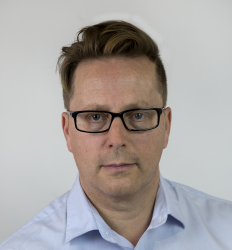 Latest posts by David Llewellyn-Smith
(see all)