See the latest Australian dollar analysis here:
DXY was up last night:

Australian dollar got belted after the RBA awakening:

Gold held on:

Oil eased:

Metals were confused:

Miners fell:

EM stocks too:

As the junk siren went off again:

Treasuries eased:

Aussie bonds were red hot:

Stocks fell:

Westpac has the data:
Event Wrap

U.S. Oct. Philadelphia Fed Index rose to 32.3 (est. 14.8, prior 15.0) on the back of strong new orders (52.6 vs 25.1), higher work week (25.3 vs 7.8) and firm 6-month outlooks. New York Fed Empire Index fell more than expected to 10.5 (est. 14, prior 17), even though the majority of key components rose, including new orders (12.3 vs 7.1), employees (7.2 vs 2.6) and work hours (16.1 vs 6.7). Weekly initial jobless claims rose to 898k (est. 825k, prior 845k), but continuing claims were lower at 10.019m (est. 10.55m, prior 11.18m).

Sentiment soured in Europe on daily Covid cases in Germany hitting another record high of 7,174, Italy also rising (8,804, prior 7,332), and Spain (6,603 vs 5,104). UK daily cases remained uncomfortably high at 18,890 (19,724 yesterday). There were increased restrictions in the UK (London and areas of Southern England raised to higher tier 2 alert), and Germany said that it would start to restrict internal movement and travel. EC President Von der Leyen had to leave the EC Summit and self-isolate due to members of her staff succumbing to COVID-19.

Event Outlook

New Zealand: The partial return to lockdown in August brought down the manufacturing PMI to 50.7. Ahead, business conditions should improve as restrictions ease.

The NZ General Election will be held on Saturday, with polls to close at 7pm NZ time.

Europe: Final CPI numbers for September should again highlight the continued absence of underlying inflationary pressures (prior: -0.3%yr, market f/c: 0.1%yr).

The European Summit held in Brussels will continue, with COVID-19 and Brexit to be discussed.

US: Growth in retail sales should normalise in September after a strong rebound from lows (prior: 0.6%, market f/c: 0.8%). Gains in both industrial production (prior: 0.4%, market f/c: 0.6%) and business inventories (prior: 0.1%, market f/c: 0.4%) are expected to rise. On the consumer front, Uni of Michigan sentiment is expected to improve modestly to 80.5.

The FOMC's Bullard (00:35 AEST) and Williams (00:45 AEST) will speak.
More US fiscal scuttlebutt prevented worse for markets. I remain skeptical.
The story now is the virus is back bigly:
 
Punters get it:

I can't see either Europe or the US handling this well at this time. So the base case is that the entire North Atlantic developed economy recovery stalls sharply over the next three months.
What robot markets do with that is anybody's guess. But while the uncertainty lasts it will pressure DXY up and AUD down. Nomura's robot diviners see danger ahead:
…there is simply so much convexity now just a one day out from expiry in these Calls – similar to when the stocks blew through their strikes to the upside only a few days earlier and forced mass Delta buying to stay hedged – that we see the opposite accelerant flow on the way down, with the Delta on these now 1-day options having reversed those prior moves and utterly collapsing (looking much lower probability to strike), thus leaving the Dealer overhedged "long," which means collectively / potentially ~$Billions of dollars for SALE intraday the lower we go across whatever the preferred hedging mix in these market leader Tech stocks (AMZN being the largest position – particularly the 8k Oct 3420 Calls, stock now 3289 last preopen after having traded up to $3496 just Monday!), QQQs or Nasdaq (even SPX) futures.

1) "extreme long" $Delta via options (remember just two days ago we had QQQs at 100th %ile and SPX / SPY at 97.5%ile)…

…then synchronizing with 2) a massive "Gamma drop-off" coming out of this expiration (QQQ still showing ~60% of $Gamma dropping after Friday, SPX / SPY down slightly but still ~29% dropping-off).

…things would get messy in index on a move down through 3400 (3389 to be exact) in SPX and / or through 284.63 in QQQs, where we estimate that the current index "long Gamma" position for Dealers flips "short".
Lower lows for the Australian dollar in the short term – into the US election, more RBA and the virus third wave – is a good bet.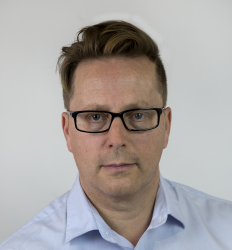 Latest posts by David Llewellyn-Smith
(see all)