DXY eased Friday night:

Australian dollar was weak anyway:

Gold too:

And oil:

Metals are schizoid:

Miners are trending lower:

EM stocks popped:

Junk too:

Treasuries were sold:

As stocks fell a bit:

There was the usual fiscal scuttlebutt to be ignored in the US. It's not coming. What is is more virus and lot's of it. Cases are surging:

Hospitalisations have turned decisively and deaths are next with a 2-3 week lag (meaning next week or so):

By the election, we'll be at all new highs:

By inauguration, I expect it will be an outright crisis again.
Europe is getting worse fast as well though deaths are much lower:

Even so, local lockdowns are spreading across the continent. Ireland is mulling total lockdown.
On both sides of the Atlantic, the economic damage is about to turn more severe again as governments put in limits and the private sector retrenches as deaths climb, and there's no more fiscal coming for 4-5 months.  Bunds are bid out the wazoo:

The ECB is dreamin':

Then there is the US election itself which, despite the "blue wave" is unlikely to resolve quickly though hopefully peacefully, via Goldman:

Even more so for the senate which is vital to the outlook for fiscal stimulus:

The Fed will be needed if markets break, as they probably should, via Goldman:
First, the FOMC could adjust the composition or pace of asset purchases.  Several Fed officials have expressed at least lukewarm support for this option, while a couple have been skeptical.
Second, the FOMC could extend or adjust its new credit market facilities. Goldman expects Fed and Treasury officials to extend the facilities even if the economy performs well, but Hatzius sees little room for doing more with them.
Third, the Fed and Treasury could ease terms on the Main Street Lending Program to aid small businesses. While some Fed officials are sympathetic to this, but Treasury support appears doubtful.

We previously argued that the unanimous opposition of FOMC participants to negative rates made this step very unlikely.  At this point, we think any window of possibility that existed has likely closed because labor market conditions have improved surprisingly quickly and are probably no longer dire enough to persuade Fed officials to rethink an option that they clearly dislike.
Of course, after March or so we get vaccines and (probably) Biden stimulus (though also stronger shutdowns and tax hikes) so the equity market may just look over the valley.
But that gap is widening into a virus and political gulf and the Australian dollar is in danger of tumbling into it.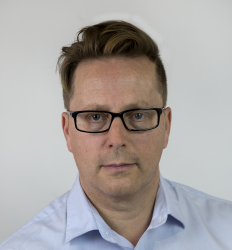 Latest posts by David Llewellyn-Smith
(see all)