See the latest Australian dollar analysis here:
DXY sank last night with CNY and EUR blasting higher:

The Australian dollar joined in:

Gold too:

Not oil:

Metals liked it:

Miners firmed:

EM stocks too:

Junk is stable:

Treasuries are backing up at the long end:

As stocks fell again:

Westpac has the wrap:
Event Wrap

Brexit: After a series of encouraging comments from EU chief negotiator Barnier and EC member Sefcovic about the potential for restarting negotiations should UK conciliate further, media citing "people familiar with negotiations" who were suggesting that intense talks on the legal aspects of trade could begin as early as next week, with potential for a deal by mid-November.

Discussions for a US stimulus agreement appeared to progress, although there were indications that even if a deal was agreed, the logistics of passing it through both chambers before the election would be increasingly difficult to overcome. House Speaker Pelosi said she "has a prospect for an agreement" with Treasury Secretary Mnuchin. White House Chief of Staff Meadows said that the administration is aiming for an agreement within the next 48 hours, adding "the last 24 hours have moved the ball down the field".

UK September inflation releases were largely in line with market expectations. Although headline September CPI inflation was a tad below estimates at +0.4% m/m and +0.5%y/y (est. +0.5%m/m and +0.6%y/y), the more pertinent core CPI was in line with estimates at 1.3%y/y. The RPI measures, still used for a variety of inflation benchmarking, was also in line with estimates (+0.3%mm and 1.1%y/y).

Event Outlook

Australia: RBA Deputy Governor Debelle will speak on 'The Global Foreign Exchange Committee and the FX Global Code' at FX Week Australia (09:30 AEST). TheQ3 NAB business survey will see a recovery with business confidence on the mend. This follows a 11-year low in Q2 at -15.

Euro Area: Consumer confidence is expected to deteriorate in October to -15.0 given the rapid rise in new COVID-19 cases and related uncertainty over the economic outlook.

US: Initial jobless claims have reflected a high level of churn and labour market slack in recent months; this is likely to remain the case, at least in the short-term. The housing market continues to see broad support however, with existing home sales expected to rise 3.3% in September (prior: 2.4%).

The FOMC's Barkin and Daly will discuss Economic Equality.

The final Presidential debate from Nashville, Tennessee will begin at 9pm ET.
There was more stimulus theatre but, again, it's not coming. I doubt it will even get up in the lame-duck session if the Dems win but that's at least a chance.
Meanwhile, the virus is ripping:

And deaths are about to surge:

Guaranteeing a new big hit for the economy.
Markets still don't care about either. Instead, they are entirely preoccupied with future Democrat stimulus, starting to price inflation and a fiscal deluge. Courtesy of Daily Shot, markets doubt the Fed either can or will absorb all of the debt:

And are going short the long end:

On the return of inflation:

This is pretty stupid in my book. The virus is going to rip the heart out of the US economy over the next quarter all over again. It probably won't involve more lockdowns than the last time. A Biden Administration will focus on lighter measures like masks, social distancing and testing. But that will only lead to private sector lockdowns as the death count rises to former highs.
In short, Biden is going to inherit a virus crisis not a budget crisis. The notion that the Fed will let the long-end run away during this is equally silly. It has declared in favour of inflation and will defend that. The last thing it needs is a bond back-up end choking off the housing construction boom, one of its few economic bright spots.
But, for now, the fakeflation has taken a new turn in which DXY is sold on the Dems coming deficit. So the Australian dollar finds a new thermal for a bit.
I remain skeptical and concerned that the real panic is still embedded in the intensifying pandemic.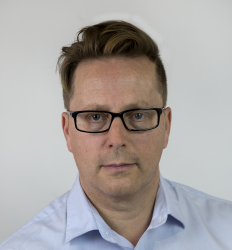 Latest posts by David Llewellyn-Smith
(see all)