See the latest Australian dollar analysis here:
Everything is levitating in vain hope that the virus will just go away. DXY:

The Australian dollar:

Gold:

Oil:

Metals:

Except for miners:

EM stocks are floating:

Junk too:

But Treasuries have puked the steepening trade:

Stocks are diving in Europe and have a terrifying double top chart in the US:

Data from Westpac:
Event Wrap

US preliminary September durable goods orders were solid with a headline rise of 1.9%m/m (vs est. +0.5%m/m, prior revised to +0.4%m/m from +0.5%m/m), with ex-transport rising 0.8%m/m (vs est. +0.4%m/m, prior revised to +1.0%m/m from +0.6%m/m). The capital goods component rose +1.0%m/m (vs est. +0.5%m/m, prior revised to +2.1%m/m from +1.9%m/m). The August CoreLogic house price index for major cities rose 5.2%y/y (vs est. 4.2%y/y). The Richmond Fed's manufacturing index outpaced expectations with a rise to 29 (est. 18, prior 21) – its highest reading on record. Although employment was unchanged (at firm levels and with noted skill shortages), shipping and new orders led the increase along with capex and optimism for coming months. University of Michigan consumer confidence survey pulled back more than forecast to a still solid 100.9 (est. 102.0, prior 102.9), with a slide in expectations to 98.4 (prior 102.9) more than offsetting strength in the present situation (rose to 104.6 from 98.9).

UK October CBI retail survey reflected increasing Covid restrictions, reported sales falling to -23 (est. -1, prior 11). The CBI stressed the increasing restrictions and lower footfall (down by 30%), with fears that it will impact the Christmas period.

Event Outlook

Australia: A 1,400% rise in childcare prices and a lift in fuel prices will drive a bounce in headline inflation in Q3. The market and Westpac expect a 1.5%qtr and 1.1%qtr jump respectively (prior: -1.9%qtr). The trimmed mean should see a flat result however, with rents and the HomeBuilder grant weighing, and inflation elsewhere restricted by narrowly-focused consumption (prior: -0.1%qtr, market f/c: 0.3%, Westpac: 0.0%).

NZ: Weekly data points to the employment indicators posting broadly flat job growth in September (prior: 0.3%).

US: Wholesale inventories have been supported by durables and autos, though are still down 5.2%/yr (prior and market f/c: 0.4%).

Canada: The Bank of Canada is expected to maintain the current stance of policy at the Oct policy meeting. The Monetary Policy Report's assessment of risks will be a focus given the recent rise in COVID-19 cases in the US and Europe.
The virus keeps marching on, straight through Europe's light shutdowns and America's no shutdowns:

But then why do anything when you can just lie:
The White House's science policy office on Tuesday ranked "ending the Covid-19 pandemic" atop the list of President Donald Trump's top first-term accomplishments, even as the country registers record amounts of infections and hospitals fill up again.
The US senate has shuttered. There is no stimulus coming:

So, markets are on their own as the virus guts the economy. Well, not entirely on their own:

And US elections usually add more bullishness

Though perhaps not if there is a coup instead!
No risk is priced into anything but it continues to mount skywards.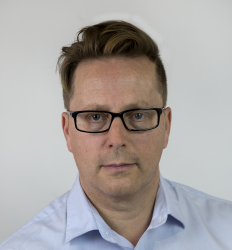 Latest posts by David Llewellyn-Smith
(see all)