The CEO of AUSTRAC – the Australian Government agency responsible for detecting, deterring and disrupting criminal abuse of the financial system – has warned that lawyers, accountants and real estate agents are being used to launder illicit, necessitating then need for the industry participants to be brought into the anti-money laundering (AML) regulatory net:
Austrac chief executive Nicole Rose said the decision on whether to bring lawyers, accountants and real estate agents under her agency's regime was a "policy decision for government"…

Ms Rose said ending the loopholes for the three professions was a "complex question".

"Certainly we are concerned about professional facilitators…

"We are concerned about those who are being unwittingly used to avoid money laundering detection, and of course are worried about those who are intentionally involved in criminal activity.

"That's a policy decision that needs to be made by government about the level of regulation they would want to impose on those entities and weigh that up with the risks of what's occurring."
Fourteen years ago, the Australian Government agreed to implement the Tranche 2 global AML rules for lawyers, accountants and real estate agents in a bid to prevent laundering of illicit funds, especially into Australian property.
However, these reforms have been continually postponed amid fierce lobbying by shadowy "vested interests" negatively impacted by the reforms. This has led to Australia having the weakest AML rules in the world pertaining to lawyers, accountants and real estate agents:

Australia's intransigence has seen a conga-line of international authorities – including the Paris-based Financial Action Taskforce (FATF) and Transparency International – deride Australia's failure to act, which has continually fallen on deaf ears within the federal government.
Accordingly, Australia has been cemented as a money laundering safe haven, with property the go to choice for illicit foreign funds.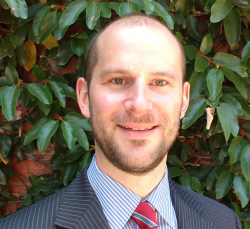 Latest posts by Unconventional Economist
(see all)