The AFR's Robert Harley believes that Australia's property market is facing a demand problem as collapsing immigration collides with pulled forward construction:
Australia is not short of new housing, not after the recent boom.

Treasury, which is forecasting a 7 per cent rise in housing investment in 2021-22, reported that HomeBuilder, along with other housing policies and low interest rates, is actually "pulling forward demand".

At the same time, one of the fundamental drivers of new housing demand – population growth – has stopped, largely due to the collapse in migration…

Fewer new people need fewer new homes. The Morrison government's National Housing Finance and Investment Corporation (NHFIC) last month estimated that the demand for new housing would drop by 129,000 to 232,000 dwellings over the next three years…

Rod Fehring, one of the highly regarded leaders of the nation's housing industry and chairman of both Frasers Property Australia and the new National Affordable Housing Alliance, warns of a "gulch" opening in new home building.
The data speaks for itself.
Net overseas migration (NOM) is forecast by the Australian Treasury to turn negative over the next two financial years to the tune of -71,600 in 2020-21 and -21,600 in 2021-22: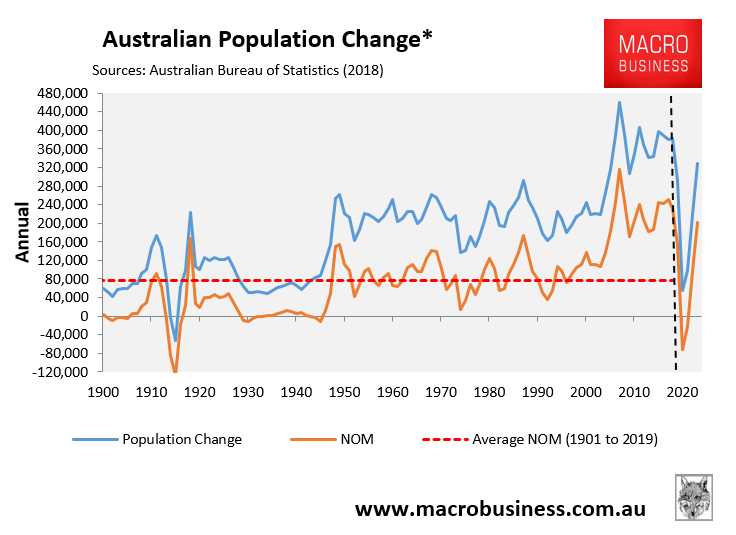 Advertisement
Accordingly, Australia's annual population growth is projected to crater to around 50,000 in March next year, a far cry from the 380,000 population growth recorded prior to the COVID-19 crisis.
The implications for the housing market is obvious, with Australia facing a large supply glut.
Again, population growth nationally is projected to bottom around 50,000 versus construction of around 180,000 dwellings:
Advertisement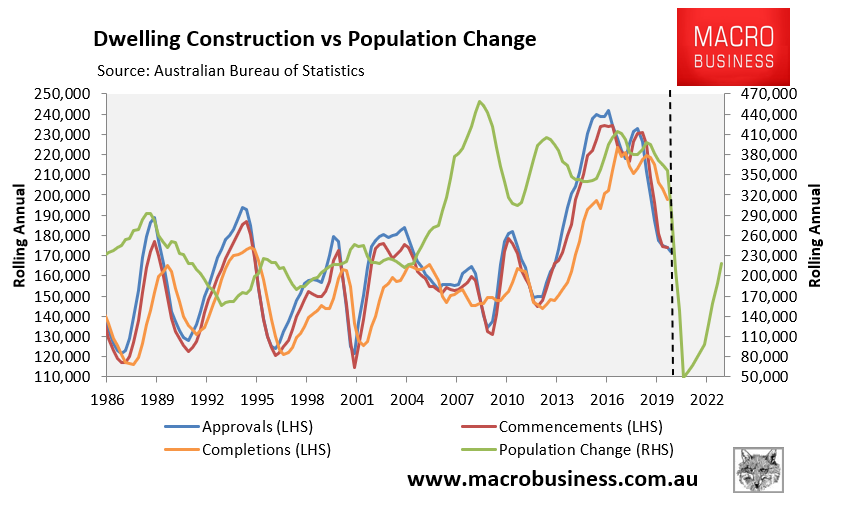 The migrant hotspots of Melbourne and Sydney are facing the biggest gluts.
Annual population growth in Victoria is forecast to bottom at 13,000 in June 2021 versus dwelling construction of around 60,000:
Advertisement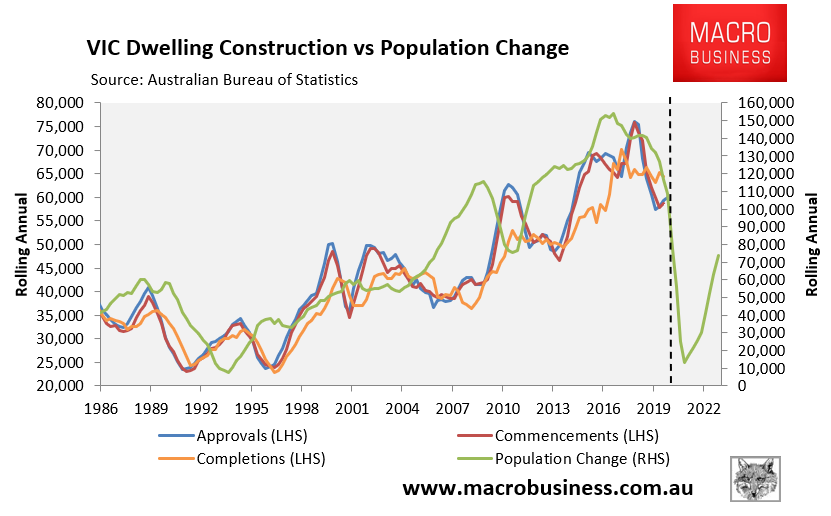 Whereas NSW's population is forecast to decline by 2,000 in the year to June 2021 versus dwelling construction of around 45,000: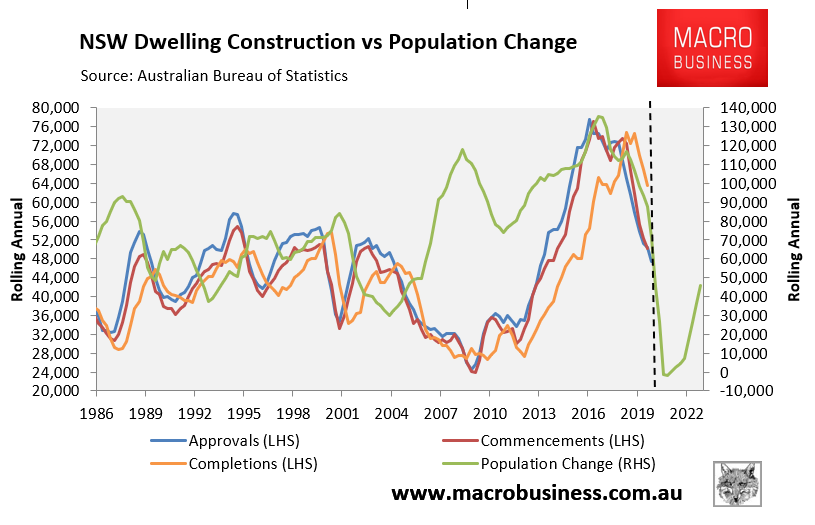 Advertisement
While HomeBuilder and the First Home Loan Deposit Scheme will pull forward demand for new properties, they will also leave a bigger demand hole next year just as population growth collapses.
Absolutely the Australian property market is facing an acute demand problem.