They are finally, slowly, catching up. Phil Lowe has just mooted the bank shifting its QE purchases out the bond curve as far the 10 year with predictable results for yields which have all crashed this morning. The result is that spread to US yields is also tightening: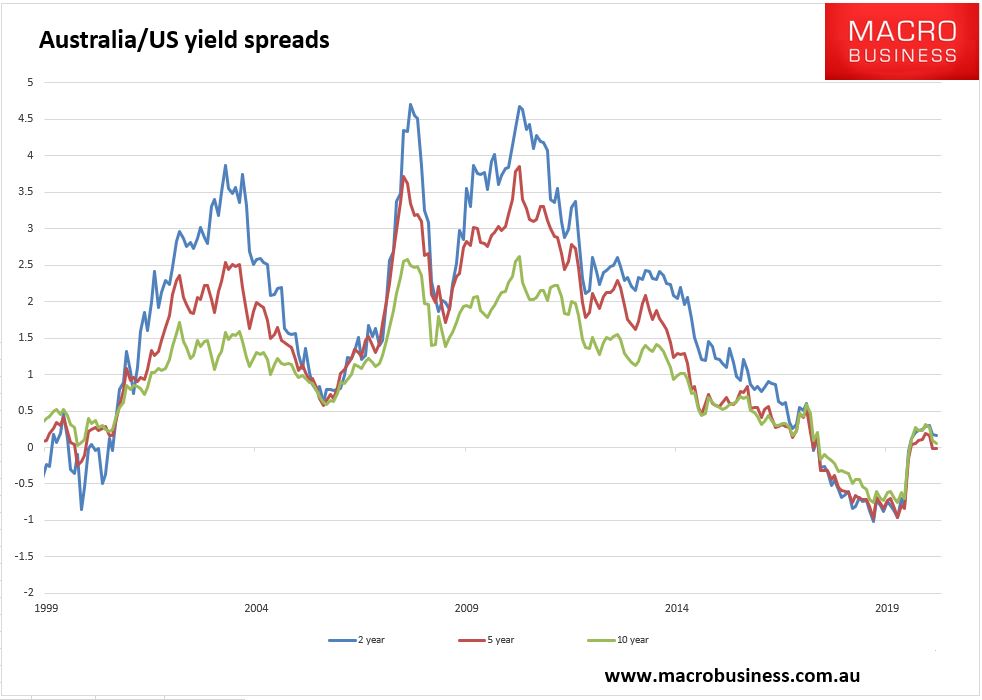 The curve is flattening as well:
There are 791 words left in this subscriber-only article.