The Australian Taxation Office's (ATO) second commissioner, Jeremy Hirschhorn, has warned companies receiving JobKeeper not to pay executive bonuses or increase dividends:
"There was nothing explicit in the rules for the stimulus measures that required companies to stop paying executive bonuses or from increasing dividends to shareholders, but there was a quick backlash for those companies seen to be exploiting the spirit of the measures," ATO second commissioner Jeremy Hirschhorn said.

He told finance chiefs at The Australian Financial Review CFO Live conference on Thursday that they needed to "follow the tax law, but also follow the spirit of the law".

"The quid pro quo in the community's mind is that large corporates, in particular but not limited to those who accessed these schemes, will pay their share and improve their approach to tax," Mr Hirschhorn said.
This toothless threat is akin to shutting the gate long after the horse has already bolted.
When JobKeeper was first announced in April, MB warned the scheme would be rorted by employers and used to prop up company profits. This was an obvious outcome. So why didn't the ATO make a statement then?
Waiting until October is next to useless given a huge number of companies have already rorted the scheme by paying executives massive bonuses:

JobKeeper also drove company profits into the stratosphere in the June quarter, despite the nation-wide lockdown, while wages tanked: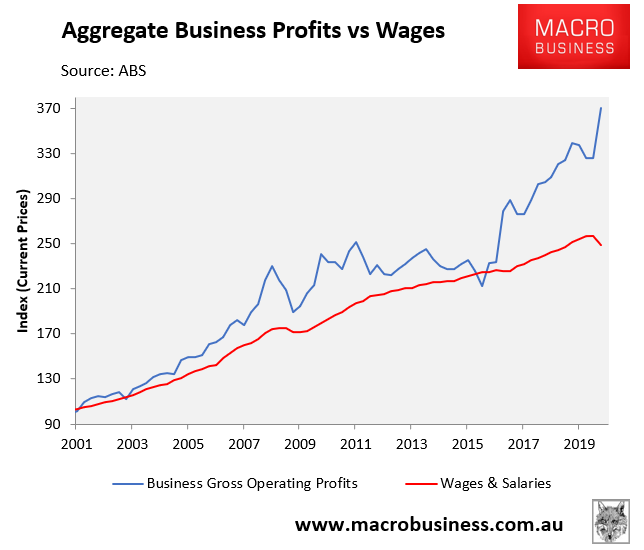 This even shocked the Business Council of Australia's Jennifer Westacott, who stated the following in early September:
"You hear of restaurants making a 75% increase in profits when they haven't been open. That doesn't make any sense."

Westacott said "companies should not be paying executive bonuses if they are receiving jobkeeper" because "it wasn't designed for that, it was designed to keep people working"…

"If I were those companies, I would exercise some very careful judgement about these. Certainly on executive bonuses, I think that companies should not do that."
The ATO's wet lettuce concern and finger waving – more than 6 months after JobKeeper was established – will be laughed off by businesses, some of whom have already made out like bandits.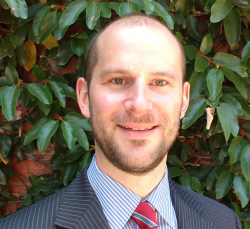 Latest posts by Unconventional Economist
(see all)