Department of Health and Human Services Testing Commander Jeroen Weimar revealed yesterday that 500 people were instructed to self-isolate for 14 days after a grade 5 student tested positive for the virus in Victoria.
The student, who attended East Preston Islamic College, was confirmed positive on Wednesday, resulting in the rapid closure of the entire school for deep cleaning.
The student has been linked to five new COVID-19 infections, with the incident appearing to be another contact tracing fail, with Victoria's Department of Health and Human Services (DHHS) providing confusing instructions to the family resulting in the student attending school:
Deputy Chief Health Officer Allan Cheng said each member of the family had a different case manager, which meant they were receiving different advice.

Adding to the confusion, Professor Cheng said each member of the family was at a different stage of the isolation period.

"I think there probably was some confusion, which is probably understandable," he said.

"What has probably happened in this case is that the people that had infection had been cleared and told they could come out of isolation.

"But the people that haven't had infection were still in quarantine and there was obviously some confusion."

Contact tracing boss Jeroen Weimar said it appeared a number of people in the family had been cleared to leave quarantine, but other members defined as close contacts hadn't.

"One of the members of that household did attend school on the Monday and Tuesday, he had his day 11 test and that was positive," he said.

Professor Cheng said "going forward", the family would have one case manager instead of one for each member.
The error has prompted the DHHS to switch to a new "whole household" approach:
Victoria's coronavirus contact tracing system will switch to a new "whole household" approach after a misunderstanding led to an infectious year 5 student going to school, amid an outbreak that has put at least 500 people into self-isolation…

At least 16 people across six households in the northern suburbs have tested positive to the virus…

Jeroen Weimar, Victoria's commander of testing said the situation had prompted authorities to move towards a whole household case management approach, rather than dealing with cases individually.

"We are progressively moving more towards a case management approach where we group households together and say, 'how do we manage you as a family unit, or a household unit'. That work is starting in some parts of our state and we will accelerate that as we go forward," Mr Weimar said…

"There were a number of people who were released from their quarantine period, having no longer been infectious, but other members of the household were still defined as close contacts and had not yet tested positive."
How can Victoria's contact tracing system still be this disorganised with people from the same family receiving contradictory and confusing advice from different government officers?
Treating an infected household as a whole, rather than individually, is so obvious that it's astonishing the DHHS hasn't moved to this model already.
The Victorian Government has already experienced a series of virus outbreaks from large family groups and has had seven months to get the state's contact tracing system up to par. How many more contact tracing failures will it take before it gets the system right (other recent fails here and here)?
Instead of ruling over Victorians with an iron fist and handing out massive fines for minor breaches of illogical lockdown rules, the Victorian Government must get the contract tracing system right. Otherwise, Melbourne risks moving in and out of lockdowns.
Improving contact tracing must be priority number one. The Victorian Government cannot repeat the same mistakes.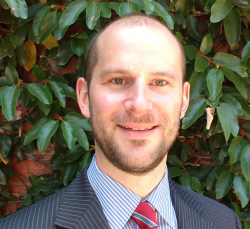 Latest posts by Unconventional Economist
(see all)