ABC's 7.30 Report has presented both sides of the argument for removing responsible lending laws:
CARRINGTON CLARKE, REPORTER: It's almost five years since Peter Low died and his family is still paying off his loans.

RIEN LOW: We have to sell the house. Mum now lives with us. She doesn't have any money and so, I guess, for everybody at home that gets frustrated because they can't afford a loan or because they can't, you don't want to be us.

CARRINGTON CLARKE: Peter Low borrowed nearly a million dollars to keep his explosives business afloat but when he died in an industrial accident, the family lost its main source of income.

JENNY LOW: We were just all totally devastated, just for the simple fact that we weren't aware of all this money.

CARRINGTON CLARKE: Rien Low and his mother are engaged in a long running dispute with insurance giant, Suncorp, over the four loans taken out in 2013 and 2014.

One was found by the financial ombudsman to have been irresponsibly lent by Suncorp.

RIEN LOW: It's irresponsible lending. This is the perfect example, unfortunately for us, when it can go wrong.

So again, if the Government is happy for these sort of situations to keep happening, go for it. Loosen those rules but I can guarantee you you'll be in the same position again in a couple of years where everything will turn bad.

CARRINGTON CLARKE: Responsible lending laws were introduced by the Rudd Labor government in 2009 in response to the global financial crisis.

That slump was sparked by the US collapse of subprime mortgages – loans given to people less likely to repay them.

Failures by banks to meet responsible lending rules was a major issue at the 2018 royal commission.

Now the Government says the rules are a hand brake on economic recovery.

JOSH FRYDENBERG, FEDERAL TREASURER: Responsible lending has become restrictive lending. We need the regulation to be streamlined. We need customers to be able to access credit.

CARRINGTON CLARKE: Rien and his family are worried others will find themselves in similar situations if the rules are relaxed.

RIEN LOW: I guess the whole point of us going into this royal commission was to try in vain to help that these situations don't ever happen again to other people. It's awful, it's horrendous.

JENNY LOW: That they just don't reoccur.

RIEN LOW: At the end of the day, it just comes down to money. Banks want to make money, they don't care.

CARRINGTON CLARKE: The Government says the changes will make it easier for banks to lend to businesses and households and will be a shot in the arm for an economy suffering the worst recession in a century.

Data from the Reserve Bank shows a noticeable slowdown in investors taking out home loans which is showing up in lower house prices. A relaxation of the rules could lead to more loans being written and support prices.

JULIA DAVIS, FINANCIAL RIGHTS LEGAL CENTRE: I'm very concerned about the Government's decision to remove responsible lending. I think it would be a colossal mistake.

Right now, what Australians need is more income, not more debt. Unsustainable debt is going to hurt families, it's going to hurt small business.

It's bad economic policy and it's a short-term fix for a flailing economy.

CARRINGTON CLARKE: Julia Davis from the Financial Rights Legal Centre says the royal commission demonstrated banks can't be trusted to do the right thing.

JULIA DAVIS: It's going to put more profits in the hands of the banks and it's going to hurt families.

It's devastating when people lose their homes, it is devastating when people are forced into bankruptcy. This isn't just a small change that's going to make regulations simple and remove red tape. It's really removing consumer protections.

CARRINGTON CLARKE: Others have welcomed the Government announcement.

KRISTY DAVIS: I think the current rules punish people like me, the self-employed, and they punish the people who are young trying to get into the market.

CARRINGTON CLARKE: Musicians Kristy Davis and husband, Luke, live in a rented house in Newcastle with their three children as they save for a house deposit.

KRISTY DAVIS: We, as self-employed and the type of loan we need for a home loan, we have to have that 20 per cent deposit.

Now having a family of five, we need quite a large house. So there's a $200,000 deposit.

CARRINGTON CLARKE: Kristy runs her own music school and has found it hard to even get small business loans in the past, let alone a home loan.

KRISTY DAVIS: I know that I can afford the credit, I know that I can afford my mortgage but somebody else who earns less than me but has a secure job is able to get that loan but I'm not.

Sometimes it makes me feel a bit ill because I'm like, I don't know if I can get to that point.

I do think that the banks have some responsibility but I think at some point the onus has to fall on us.

GRAEME SAMUEL, FORMER ACCC CHAIRMAN: Well, I'm not sure that the removal of the RLOs (responsible lending obligations) puts a greater burden on the borrower itself. The borrower always has got an obligation to make an assessment as to whether or not they can appropriately service and then ultimately repay the loan.

CARRINGTON CLARKE: Graeme Samuel, the former chair of the Australian competition regulator, supports the removal of the responsible lending rules.

GRAEME SAMUEL: The laws are complex, the laws are frankly unable to be understood, not only by lenders but, indeed by the regulators themselves.

CARRINGTON CLARKE: But for Rien and Jenny Low, still paying back a loan found to be irresponsible, seeing that protection removed is a worry.

RIEN LOW: There were kinder rules when this happened to us. So if all those rules are taken away, I mean, who knows what's going to happen.
What is curiously missing from this report is that the Hayne Banking Royal Commission explicitly recommended that Australia's responsible lending laws remain:

If there are concerns around complexity, then the solution is not to jettison the laws altogether, but to engage in stakeholder consultation to redraft the laws into a streamlined (less ambiguous) form that maintains the current spirit and intentions.
The last thing we want is for banks, free of regulatory accountability, to begin lending to anybody with a pulse and creating a US-style subprime mortgage bubble with potential to take down the financial system and economy.
The lessons of the Hayne Royal Commission and the Global Financial Crisis must not be so easily discarded.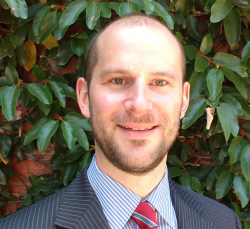 Latest posts by Unconventional Economist
(see all)