Sam Crosby from Labor thinktank the McKell Institute believes "there are good reasons why for many the novelty of working from home wore out quickly":
Companies had only been resisting the logic of working from home due to a combination of inertia and fears over optics. Now they've been rushed into conducting a 2020 global trial, the initial results are promising.

People, especially those in congested cities like Sydney, are unlikely to be missing their commutes, which studies show lead to lower life satisfaction and higher anxiety. Meanwhile, a number of early international studies indicate productivity has risen as a result of offices losing pre-eminence.

So what's the catch? It probably lies in what you picture when you think of "working from home"…

After recommending work from home arrangements for my staff at the McKell Institute in March, in mid-August I reopened the Sydney office. I instantly had a full house.

Most had missed the opportunity for face time with colleagues. But the reason for returning cited by a couple of junior staff was more prosaic: free heating.
I have conducted extensive straw polling on the issue, and almost all professionals that I speak to have said they want to continue WFH permanently for at least two or three days a week.
The reasons are almost always the same:
To avoid wasting time, money and energy commuting to work;
To save money; and
Flexibility.
Given workers spend an average of an hour commuting to work each day (more in big cities like Sydney and Melbourne), WFH offers enormous time savings and avoids having to endure crush-loading on public transport or traffic congestion.
Even if every office worker WFH two days a week, it would dramatically reduce congestion on our public transport and roads, as well as save around 40 hours a month each in lost time.
WFH also gives parents flexibility and incidental interaction with their children.
And WFH can offer housing affordability benefits, since it enables workers to live further away from work, including in regional areas.
In any event, yesterday's ABS business survey suggested that the WFH phenomenon will become a permanent feature of more Australian workplaces after the COVID-19 pandemic has ended:

The naysayers need to embrace change and get used to it. As do our CBD-centric overlords.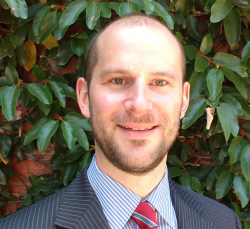 Latest posts by Unconventional Economist
(see all)