There are five reasons why you should never listen to "business":

The first and foremost reason is that there is no such thing. "Business" is a media construct designed by a small number of rentier-corporations and their lobbies to support theirs and nobody's else's interests. In reality, there is no "business", there are only businesspeople who vote all over the place, hold all kinds of widely different views, and couldn't give a stuff about this kind of toxic identity politics.
Second, "business" only represents "businessomics", not markets, not rational economics, nor the national interest. The tenets of "businessomics" are:
permanent skills shortages as code for more immigration is always good because it crushes wages and lifts asset prices;
hostility to productivity reform because it's much harder to compete to grow;
tax cuts for corporations because it's much easier than competing to grow.
And that is about it. Notice that all of these positions are all hostile to markets:
higher wages drive investment and competitive productivity growth to advance living standards;
creative destruction is vital to competitive productivity growth to advance living standards;
tax cuts for corporations only lift short term stock prices in a secular stagnation economy making the inequities driving secular stagnation worse.
Third, "businessomics" aids banks, miners, property and retail to the exclusion of all else resulting in today's massively distorted double dutch disease economy.
Fourth, and very importantly for the period ahead, "business" hates freedom. It would sell itself to the CCP or any other dictator that happened along. Freedom means it must compete, after all.
Fifth, "business" is dumb and corrupt. It is largely peopled by folks that couldn't make it in actual business because they couldn't compete their way out of a wet paper bag. Instead, they have become the head-kickers for private school mates that did a little better than they did. These are the intellectual and moral pygmies of our time that should be kept as far from the levers of public policy as is humanly possible.
In conclusion, "business" hates freedom, hates capitalism, hates markets, hates liberalism, hates society, hates just about everything that made it successful in the first place. This is not to say that business people are like this at all. They are not. And that's the ultimate irony.
The identity politics construct of "business" has absolutely nothing to do with most of them.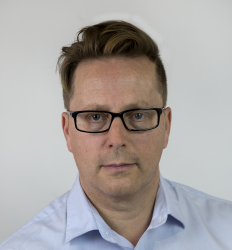 Latest posts by David Llewellyn-Smith
(see all)