Australia's compulsory superannuation system is incredible for fund managers.
Whether you are are a financial wizard at managing other people's money or terrible, it doesn't matter. Because nearly 10% of every dollar earned by Australian workers is funneled into a super account each and every year, thus ensuring an ever-growing pool of funds under management to glean fees from.
It has also provided a honey pot of money for pet projects like the New Daily website – a loss making news venture established in 2013 by industry super funds.
This "investment" in the New Daily was subject to scrutiny from Liberal MP Tim Wilson yesterday, who took aim at the lack of transparency surrounding the arrangement:
Liberal MPs questioned executives from Industry Super Holdings (ISH) over its links to the New Daily, a news website owned by Industry Super Australia that has been the subject of controversy over its editorial independence and the fact that it was funded using members' savings.

ISH said that it did not provide the New Daily with revenue, but provided capital "as required" – a statement that was greeted with disbelief from MP Tim Wilson.

"I'm looking forward to the rant from the deputy chair about how outrageous it is that we've called this body before this committee when they can't provide even basic information about revenue that's provided from Australia's compulsory retirement savings to media entities that are then used to push a political agenda," Mr Wilson said.

ISH company secretary Joshua Lim declined to say how many times ISH had provided capital to the New Daily, saying the information could be prejudicial and that the matter was confidential. Later in the hearings, Mr Lim defended ISA's ownership of the New Daily as integral to keeping its members informed despite the fact that it was a loss-making investment and denying that it or the industry funds had control over the publication's contents.
According to The AFR, the ISH board last year approved the purchase of 4.2 million $1 shares in The New Daily as a new issuance.
Australia's compulsory superannuation system is supposed to maximise members' returns in order to relieve pressure on the Aged Pension.
Hosing millions of dollars of member funds into a loss-making news website clearly does not fulfill this purpose.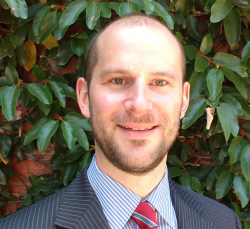 Latest posts by Unconventional Economist
(see all)