Recall that United Security – a tiny security firm with only 89 permanent employees that wasn't on the Victorian Government's preferred supplier list – was granted the biggest ($44 million) contract to mismanage Melbourne's hotel quarantine program:
The security company paid $44 million to guard Victoria's quarantine hotels says it does not know why it scored the lion's share of the work as part of the botched scheme.

Unified Security had just 89 permanent staff in March but ended up employing 1759 people, almost all through subcontractors.

It won the majority of the security work, despite not being on the state government's preferred supplier list.

The bureaucrat who first approached Unified, Katrina Currie, revealed in emails one consideration was that Unified was indigenous-owned, making it suitable under the ­Andrews government's ­inclusion policies.

Unified's Victorian manager Nigel Coppick told the hotel quarantine inquiry on Thursday that he did not know why the company was awarded substantially more than other key contractors Wilson and MSS.

"I was contacted and I was asked if we could support,'' he told counsel assisting the inquiry, Rachel Ellyard.
Six of United's subcontracted security guards contracted COVID-19 while working at the Rydges hotel. In turn, they seeded 90% of Victoria's deadly second wave that has locked Melbourne down for months.
A series of insider emails and texts published by the Herald-Sun reveals the utter incompetence of bureaucrats within the Victorian Government, which prioritised marketing, jobs and social inclusion opportunities over basic virus infection control:
Katrina Currie, a mid-ranking official from the Department of Jobs, Precincts and Regions, had been seconded to the "Working for Victoria'' program supporting those who had lost their jobs in the first COVID-19 lockdown… She told the inquiry she did not think the firms she hired would outsource their work to subcontractors…

But in a sworn statement to the inquiry, the Victorian general manager of security firm MSS, Jamie Adams said: "Katrina had no issue with us using subcontracted staff…

[United] had applied – but been rejected – for admission to the Victorian Government's preferred supplier list.

The company is controlled by David Millward, who owns 51 per cent of it through a holding company whose sole director is Unified's executive assistant, Sandy Millward Pratt.

Mr Millward previously owned and ran two security businesses which had collapsed into liquidation…

Senior bureaucrats realised almost immediately there was a problem in hiring Unified. While they later discovered they were legally able to do so under emergency provisions, their first reaction was to call in the lawyers when they realised they'd hired a company, without a tender, that was not on the already approved list of suppliers.

A strategic procurement specialist named Trevor Esch from the DJPR wrote to another senior bureaucrat, Paul Xerri, on March 31, two days after the first guests were detained, and when Unified was already providing security services…

Mr Xerri sent it on to Ms Currie and asked her to respond.

She detailed the quick turnaround, then added a line to the bottom of her email, sent at 4.32pm on March 31.

"Unified is an Aboriginal owned and controlled organisation and has worked with DJPR on related social procurement initiatives … while they are not a panel provider for security services, utilising their services is absolutely in keeping with the concept … '' The email then ends, apparently prematurely.

At 6.52pm it was sent again, this time in bold type, to Mr Esch, noting hiring Unified: "is absolutely in keeping with the State Government's social procurement objective of utilising Aboriginal businesses.''

Ms Currie said a legal exemption should be sought but "Unified are delivering and have been delivering services since Sunday. A rationale for the exemption is both immediate need and their responsiveness but also their status as an Aboriginal owned and controlled business under the Government's social procurement objectives''…

Counsel assisting the inquiry Ben Ihle told the hotel inquiry last week that the "primary objective of any quarantine program is a health objective: preventing the further spread of a disease'' and that the program had "failed to control the spread of COVID-19.''

He said the second objective of quarantines was to meet the needs of those it detained, for food, medical attention and mental healthcare.
The irony is that the Victorian Government's decision to outsource hotel quarantine to United Security never actually boosted indigenous employment because United used subcontractors for 95% of jobs.
The end result is that while other states used police to manage hotel quarantine, the Victorian Government chose untrained guards to manage the most serious public health emergency Victoria had faced in 100 years at an eye watering cost to taxpayers.
The results have obviously been devastating, with more than 700 lives lost, Melbourne shut down for months, and mass unemployment and business failures beckoning.
This one decision alone should cost the Andrews Government office. It is a failure of judgment so complete that it should never be trusted with a decision of gravity again.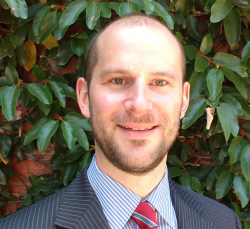 Latest posts by Leith van Onselen
(see all)