Yesterday, the Victorian Government announced a $3 billion stimulus package for Victorian businesses. This was targeted primarily at the hospitality, retail, accommodation and tourism operators:
Over $1.1 billion in cash grants will support small and medium sized businesses that are most affected by coronavirus restrictions including… Around 75,000 eligible businesses with payrolls up to $10 million will receive grants of $10,000, $15,000 or $20,000 depending on their size. More than 108,000 businesses have already shared in $1.47 billion from the first two rounds of Business Support Fund grants…

To support our bars, restaurants, pubs, clubs, hotels and reception centres, the Government will establish a $251 million dedicated Licenced Venue Fund, with grants of between $10,000 and $30,000 for licenced venues of all shapes and sizes. The Government is also providing further relief by waiving liquor license fees for 2021.

Trips to Victoria's ski fields haven't been possible for thousands of families this year, so the Government will give businesses in our alpine resorts the support they need with grants of up to $20,000 to help cover their resort fees, saving them a combined $4.3 million.

The Government will also partner with local business groups and chambers of commerce, with grants of up to $20,000 so they can help their members adapt and find their feet in a COVID Normal world…

To provide a much needed $1.7 billion cashflow boost for businesses, the Government will now defer payroll tax for businesses with payrolls up to $10 million for the full 2020-21 financial year.

Building on that support, the Government will also provide a further $137 million in waivers and deferrals of charges including liquor licence fees, the congestion levy and increases to the landfill levy. The 50 per cent stamp duty discount for commercial and industrial property across all of regional Victoria will be brought forward to 1 January 2021 and the Vacant Residential Land Tax will be waived for properties that are vacant in 2020.
Today, it has expanded the package by another $290 million, including $100 million of support for sole traders:
Victorian Jobs Minister Martin Pakula revealed $100 million of the extra funding would be distributed in $3000 grants to about 33,000 sole traders who would remain heavily impacted by restrictions amid step two of Victoria's roadmap out of lockdown.

Workers covered under the scheme would include traders in areas such as fitness, outdoor entertainment, private museums, galleries and some retail stores.

Mr Pakula also announced a $100 million Melbourne city recovery fund which would provide grants to businesses to assist them in moving "their activities outdoors, to fund COVIDSafe events and new infrastructure as we head into the warmer months and as people are welcomed back into the CBD".

He said the funds would provide support to about 16,500 businesses which in turn support upwards of 470,000 jobs.

An additional $87.5 million was also allocated in an outdoor hospitality package outside the CBD.
Better than nothing. But it's like using a spoon to bail water out of a boat with a big hole in the middle.
Many locked down businesses simply won't survive without customers.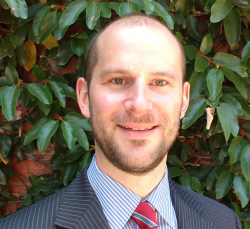 Latest posts by Leith van Onselen
(see all)