The Australian Federation of Travel Agents has urged the federal and state governments to provide targeted assistance for the industry, which has been amongst the hardest hit by the COVID-19 pandemic.
Travel agents qualify for financial hardship assistance if their turnover has fallen by 30%, but many have experienced a decline of 90% or more.
Travel agents contend that existing government grants are insufficient, with some forecasting that travel bookings may not recover until 2024:
The Australian Federation of Travel Agents' submissions to federal and state governments for targeted assistance comes as members say they are confronting a nightmare scenario, working long hours to process cancelled bookings for clients but unable to earn a cent or pay ongoing bills…

The Australian Federation of Travel Agents (AFTA) has made submissions to federal and state governments, saying support for hardship across all industries has been based on the criteria of a 30 per cent reduction in turnover.

Yet the travel industry has suffered a 90 per cent downturn, with minimal cashflow.

It estimated about four million impacted travellers were seeking outstanding funds of $10bn.
I have mixed feelings about this.
One the one hand, the travel industry has been hardest hit by government sanctioned border closures and travel restrictions. Thus, there is an argument for the government providing direct subsidies to the sector.
On the other hand, if the travel industry is likely to operate at low capacity until 2024, there is little point throwing good money after bad and continuing to subsidise zombie firms with no longer-term future. Instead, the travel industry should be allowed to consolidate to meet consumer demand.
Instead of providing direct subsidies to the travel industry, it makes more sense to permanently lift JobSeeker.
JobSeeker is a genuine non-distortionary social safety net that allows businesses to fail and facilitates creative destruction, while also providing displaced workers with income.
Displaced Australian workers need emergency income support, but they shouldn't be supported in jobs that no longer exist.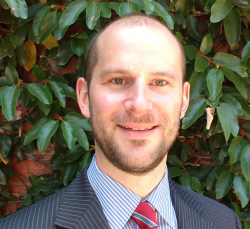 Latest posts by Unconventional Economist
(see all)