Sir Fomo McSpruikerson is a local billionaire and proud proprietor of The Strayan, a vanity media project designed to boost his assets. 
Victorian Liberal Party remain confident they can still lose next state election
Victorian Liberal Party leader Michael O'Brien insists the party is on track to lose the next Victorian state election in 2022, despite several scandals from the Andrews government and the hotel quarantine debacle.
Recent polls have fluctuated between a marginal win for the Andrews government and strong win for Andrews, despite the public protestations of the Liberals over the handling of COVID19.
"This is the best chance for us to win in 20 years but do we want to? Absolutely not," O'Brien told reporters this morning.
"The public know we offer no real alternative to Labor and that's fine. I mean, they're just as all in on the population ponzi scheme as we are, and now that's all epically blown up why would we want to come in take charge? This isn't Kennett era-Victoria, we've got nothing left to privatise in this state."
O'Brien praised the performance of his fellow Liberal MP's in making sure the Liberals go under the radar.
"All Tim Smith has to do is open his mouth and the polls go down. He's done very well to turn Kew into a marginal seat."
"It's encouraging to see Labor Planning Minister Richard Wynne pick up where Matthew Guy left off, signing every planning approval he could and turning the CBD into a shithole. So, I think Matthew is happy with his work and feels no need to be re-elected."
The next state election will not take place until 2022.
*****
Labor demand Aldi bags full of cash be exempt from foreign interference legislation
Labor leader Anthony Albanese has requested that cash donations in plastic shopping bags be exempt from new foreign interference legislation, which are currently being considered by the Morrison government.
The ALP have stated that the proposed legislation will harm their war chests, particularly in marginal seats.
"We humbly request that the government consider the unintended consequences of this legislation. It disproportionately harms our funding model and is unfairly targeted at Labor," Albanese said before reporters this morning.
"It will significantly affect our relationship with China, so Scott Morrison needs to think long and hard about this one."
Greens' leader Adam Bandt was also vocal.
"This legislation is clearly racist and the Greens will not support this law at all," Bandt said.
Albanese however was not alone in his objections. ANU Chancellor Julie Bishop has also requested that charitable organisations also be exempt.
"Charitable organisations need to be kept exempt as it's against the spirit of the law," Bishop said.
Morrison has not given a clear indication on the trajectory of the bill, but said he would consider a clause for non-descript briefcases.
The amendment will be debated next week.
*****
Domain suspends news portal after discovering all of it's journalists are real estate agents
Real estate portal Domain has announced it is temporarily suspending it's news portal, after discovering all of it's journalists were actually real estate agents.
After an apology was issued last week regarding a scandal over a sale that turned out to be a real estate agent, Domain has further discovered that it's journalist contingent were in fact, all real estate agents.
An internal review has further found that 95% of it's news items were actually real estate agents quoting other real estate agents.
Domain issued a brief public statement.
"We apologise for any inconvenience caused. We were quite unaware of this entire situation and will have to suspend our news services indefinitely while we try to contain the situation," a spokesman for Domain stated.
"We didn't do our due diligence. In our defence, we were only following best advice from APRA on looking the other way on any applicants' credentials at the recruitment stage."
Domain further stated that they will be back but the near future would present other opportunities.
"Well, looks like we have over ten years' worth of apologies to get cracking on, so there will be opportunities for copywriters. On the bright side, plenty of ex-Fairfax staff we can go to."
****
Australia reaches 0% unemployment after ABS changes definition to "searched online for one job in the past week"
The Australian Bureau of Statistics is celebrating history today, after Australia reached full employment for the first time ever since federation.
The moment comes a week after the ABS redefined the definition of employed from "1 hour of work in the past week" to "searched online for one job in the past week." This total was then added to the number of people in any other form of employment, paid or otherwise, resulting in the ground breaking economic achievement.
The data released by the ABS this morning showed that a record number of Australians searched for employment in the last month, in the wake of the recession exacerbated by COVDI19 and led unanimously by Victoria.
Treasurer Josh Frydenberg stated he was delighted to preside over the results.
"This is historic. It's gold, gold, gold for Australia! We really are the lucky country," Frydenberg told a packed conference at Parliament House this morning.
"Productivity in this country is too difficult, so we looked at ways of redefining productivity to solve that problem."
"We could not have achieved this without the tireless work of the corporate sector. The proven neoliberal tactic of white-anting valuable public services into compliance with our own objectives, primarily through funding cuts, achieved what we hoping to all along."
It is believed the Treasurer is already working on a similar strategy redefining the amount of government debt, with details yet to be published.
*****
Dr Liz Allen outraged after losing ANU job to skilled migrant
Vocal supporter of Big Australia and mass immigration, Dr Liz Allen, has launched a furious social media spray after losing her job at Australian National University last week.
Allen, also known as Dr Demography on Twitter, was made redundant by ANU in the latest round of 465 job cuts at the embattled university as international student numbers disappear and economic reality sets in.
Several tweets from Allen followed, expressing her anger about being dismissed and also learning that she will be training her replacement from India, who was understood to be paid a fraction of what Allen was.
"Disgusted to be Australian right now. Dan Tehan and the Liberals are gutting higher education in this country with cheap foreign workers. #NotHappyDan" Allen tweeted this afternoon.
"All that echo chamber spruiking on the ABC without any real qualifications and this is what I get. I fear for education in Australia right now" Allen also tweeted.
ANU Chancellor Julie Bishop released a short statement in response to the job cuts.
"We thank Liz for her services to edumigration in this country and they won't be forgotten. However, with the state of the economy we can no longer afford to pay her wages and we have to look abroad for cheaper options," Bishop said.
Allen was not available for further comment as she briefly stated "there was no cash in it."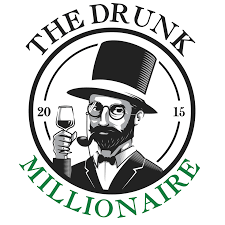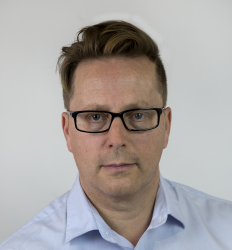 Latest posts by David Llewellyn-Smith
(see all)