Former China ambassador, Geoff Raby, into the whaaambulance again:
We now await the Australian government's next act of retaliation. Meanwhile, Foreign Minister Marise Payne has needlessly warned that all Australians in China are at risk. It is not hard to imagine how Beijing will react.

The trouble with the simple-minded "let's get tough on China approach" is that it is a policy without any strategy, a triumph of tactics. The end point is not known. Nor when victory will be declared – or when the cost of pursuing tit for tat becomes so heavy that a change of course becomes inevitable.

Unfortunately, Australia these days has a complaisant and supine opposition that avoids challenging the government or asking questions about ASIO's behaviour and the spreading secrecy that surrounds its activities.
I agree that the Morrison Government is yet to fully grasp the extent of the China push-back plan it has deployed. But that does not mean that it is pointless, nor without goals.
The objective is pretty darn clear: to end CCP violations of Australian sovereignty and expose foreign influence detrimental to the Australian national interest. It does so by bringing sunshine to the shadowy business dealings that often empower both.
The point is to shine a light on you, Mr Raby.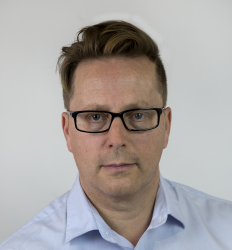 Latest posts by David Llewellyn-Smith
(see all)