Yesterday, Treasurer Josh Frydenberg announced the introduction of US-style Chapter 11 bankruptcy rules, which would cover around 76% cent of businesses subject to insolvencies, 98% of whom have less than 20 employees:
The new system would be two-tiered, with large companies required to work under existing insolvency rules, while business with liabilities of less than $1 million would have a simpler system.

The changes would see small business owners remain in control of their company and assets, rather than immediately being placed in the hands of an administrator or creditors.

An insolvent small business would have 20 days to come up with a restructuring plan, and creditors would have to vote on whether to accept it within 15 days after that.

For small businesses that can't be revived, liquidation would be changed, too, in an effort to make it quicker and easier.
These rules have been slammed by some insolvency practitioners, such as Deloitte, who claim that it will create 'zombie' companies:
Deloitte's national restructuring leader Sal Algeri said the only basis on which a business should be given the protection is if they have directly suffered because of COVID-19, not other factors such as poor management.

He said he wanted the right businesses to be able to access the regime, rather than all businesses irrespective of the circumstances.

"My question mark is, are we making sure that we are not allowing businesses that are poorly managed to continue," Mr Algeri asked…

The chief economist at Creditor Watch, Harley Dale, said he was unsure Chapter 11-style bankruptcy laws were the best approach, and also feared this would mean zombie companies get protected.

"There are businesses out there that are not economically viable with or without government support," Mr Dale said.

"So why you would want to continue to support those businesses?"
Regardless, insolvency experts are still expecting tens-of-thousand of Australian businesses to collapse by mid-2021 once JobKeeper ends:
The Government plans to reduce JobKeeper from $1,500 to $1,200 per fortnight for full-time workers from the first week of October, with a further cut in January until the program ends in March…

Australian Restructuring Insolvency & Turnaround Association chief executive John Winter said last year there were about 8,000 insolvencies, but he expects that number to leap.

He said there were 2.4 million small businesses in Australia and the ABS had previously suggested about 10 per cent (240,000) would shut.

But he said given COVID-19 stimulus measures such as JobKeeper were being slowly wound back, he thinks the number will be far less.

He estimated about 24,000 businesses could go under by mid next year.

"Some sectors in tourism and hospitality need to close because the market just isn't there anymore," Mr Winter said.
Large numbers of business collapses are inevitable. Many people servicing businesses such as travel, hospitality and gyms will remain unviable in the COVID-19 world. There is also a perfect storm of headwinds building once emergency policy supports are unwound, including:
Emergency income support is unwound from October;
Mortgage and rent repayment holidays are unwound over a similar timeframe; and
Australians can no longer withdraw their superannuation early (or have exhausted their funds), with the expiry date on early withdrawals set at 31 December 2020.
On the first point, the Grattan Institute estimates that income support will fall from $18 billion a month (10.7% of monthly GDP) to $3 billion a month (1.9% of GDP) for the six months beyond:

In a similar vein, UBS estimates that emergency support will fall from more than $100 billion in Q3 to around $30 billion in Q4 and then less than $5 billion in Q1 2021:

That's an enormous amount of disposable income that will be stripped from the economy.
The new Chapter 11 style bankruptcy rules will stem the bleeding, but economic gravity always wins in the end.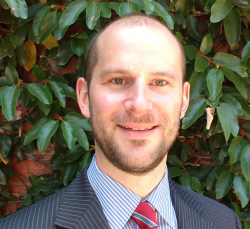 Latest posts by Unconventional Economist
(see all)