Why must it always be the worst possible option? Via the AFR:
The federal government is considering a plan to secure gas from east coast producers and make it available at potentially lower prices for manufacturers to help lift the economy out of recession, according to industry sources.

The proposal is said to be in discussion as well as one for the potential federal underwriting of gas transportation infrastructure, with pipelines in Queensland, NSW, the Northern Territory and South Australia all in the mix.

…an underwritten gas purchase could help bridge the gap for struggling manufacturers and give short-term relief, sources said. It could use a "bookbuild" process to help unlock supply and create a more competitive domestic market.

…One manufacturing source said the federal government could guarantee the purchase of, say, 200 petajoules a year of gas at a certain price, providing producers with the certainty they needed to invest to make it available.

The volume could be allocated among the major east coast suppliers, including LNG exporters Shell's QGC venture and Origin Energy's APLNG project.

Smaller volumes could then be offered to manufacturers in a competitive process, potentially resulting in lower prices. While some industrial users say they need term prices as low as $4 a gigajoule, the prices under the process are expected to be around $6/GJ.
Where would the Government buy the gas? Any new supply will only be available in the $8Gj plus range. So the volumes would need to be bought from the cartel, which does have gas available at $6 (or $4 to be frank), but then it would be sold back to them?
How can the process of post-purchase allocation be competitive if the price is to be lower than what the government paid for it? Or is that just a poorly constructed sentence? Is the idea to force purchase $200Pj of gas from the cartel at $6Gj then give it away as cheaply as possible to manufacturers? Creating single-purchase market power?
The gas would also need to be made available to power suppliers or they (and households plus business via electricity bills) are getting a roar deal while manufacturers get the upside.
So there would potentially be competition for the public volumes which could drive up the allocation price. For that matter, if you only buy the 200Pj then what's to stop the cartel simply offsetting those lower-priced volumes with higher prices for the other 350Pj consumed locally?
Just apply blanket reservation on the cartel and make it take the losses. They cocked this up not us.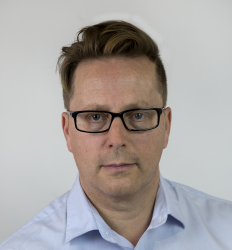 Latest posts by David Llewellyn-Smith
(see all)