If you have ever wondered why the superannuation industry lobbies so vehemently to increase the compulsory superannuation guarantee (SG), all you have to do is follow the money.
According to Dr Cameron Murray, superannuation funds stand to benefit from a fee bonanza of up to $270 million if the SG is lifted to its legislated level of 12%:
Cameron Murray estimates a typical worker would pay an extra $28,000 in fees across their four-decade working life…

He estimated that the legislated increase would divert $76bn in wages into super funds between next year and 2026, ­assuming they increased about 4 per cent a year…

But Grattan Institute estimates provided to The Australian suggested annual fees would rise by only $150m by 2025, although they would "grow rapidly over time".

"Cancelling the scheduled increases in compulsory super would cost the industry around $500m in forgone superannuation fee revenue by 2025," Grattan Institute researcher Brendan Coates said…

Dr Murray said the superannuation system was "one of the most economically inefficient ways to support retirement incomes". "Raising compulsory contributions will only add to these costs, creating even more jobs for fund managers who pay themselves from our retirement savings," he said.

Dr Murray said the superannuation sector employed 55,000 people, extracted about $34bn in fees in total, and was "unbelievably expensive".
It's telling that the superannuation industry has complained incessantly about the $30-plus billion stripped out of the system due to the Morrison Government's early release policy. Yet, it is conspicuously silent about the $36 billion in fees stripped from superannuation accounts every single year – a figure that is growing strongly as the superannuation pool grows via compulsory contributions.
As noted last week by Harry Chemay – co-founder of Clover.com.au:
The annual cost of administering the super system, and investing for the nation's 16 million account holders, is in the order of $32 billion.

The ATO runs on the smell of an oily rag by comparison – with an annual budget of about $3.4 billion, a tenth of the super industry. On that budget the Tax Office oversees the tax affairs of 12 million individuals, 4.2 million small businesses, 865,000 employers, 36,000 large multinational entities, 35,000 registered tax agents, 201,000 not-for-profits and all self-managed superannuation funds (SMSFs).

Either the ATO is comically underfunded, or the super industry is obesely inefficient. Very possibly both…

The system feeds on $120 billion in annual contributions, 80% via employer payments…

The direct cost to members is estimated at about $32 billion a year – 1.1% of account balances, plus annual insurance premiums of some $9 billion.

These costs appear remarkably resistant to the benefits of scale, as the chart from the 2017/18 Productivity Commission review into super indicates…

Superannuation has been an absolute boon for the highly paid to turbocharge their accumulation of wealth… [They] take advantage of a raft of super tax concessions – the cost of which exceeds $36 billion annually…

As a recent study by the Tax and Transfer Policy Institute reveals, much of the tax benefit of super flows to higher income and older, wealthier Australians…

The largest tax advantage for higher income earners building wealth is achieved through concessional super contributions, as the below chart depicts…

It should, by now, be abundantly clear to policymakers that this current level of taxpayer largesse is simply unsustainable.
I will add that despite the superannuation industry's gargantuan size ($2.7 trillion), Australia's average management fees are well above the OECD average, as illustrated by the Murray Financial System Inquiry: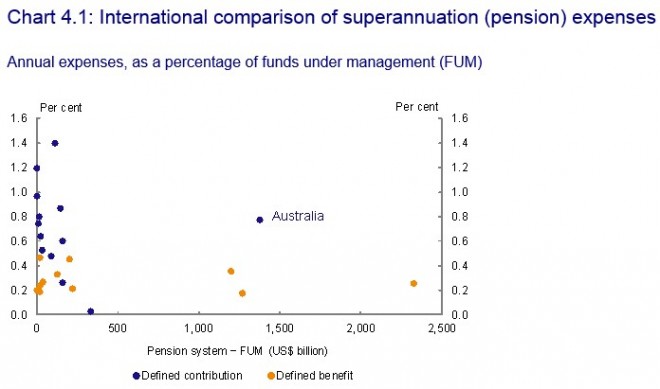 Thus, what has been created is a giant inefficient suck hole industry.
From the outset MB has argued against lifting the SG to 12% for the following primary reasons:
It would lower workers' take-home pay, hitting lower-income earners especially hard.
It would increase inequality, given the lion's share of concessions flow to high income earners.
It would worsen the long-term sustainability of the Budget, since the cost of superannuation concessions outweighs the benefits from lower pension outlays.
Because in reality, Australia's superannuation system works more as a tax avoidance scheme for the rich rather than a genuine retirement pillar.
The only real beneficiaries from lifting the SG to 12% are superannuation funds, which would get to earn fatter management fees at the expense of both Australian workers and taxpayers.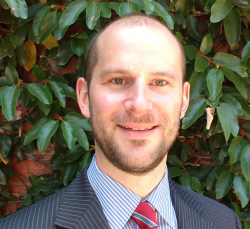 Latest posts by Unconventional Economist
(see all)