Last month, CBA released analysis derived from internal data showing that average household disposable incomes have grown over the past year despite wage and salary losses, courtesy of emergency income support and early superannuation release:
The income of the average household rose by 4.2% over the year to Q2 20, up from 2.4% over the previous year. Salaries have fallen due to coronavirus job losses. But investment income and government benefits have increased sharply. Investment income is capturing the early withdrawal of super which is part of the COVID-19 response. Spending has fallen by around 9% over the year to Q2 20, with falls in Q1 and Q2.
This was followed by similar analysis by AlphaBeta, which also showed that household cash flows have lifted on the back of these same emergency support measures: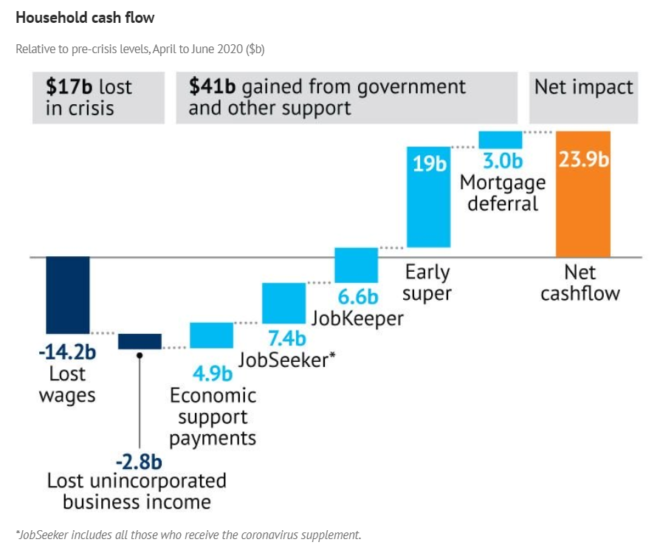 Last week's June quarter national accounts told a similar story. Here, aggregate compensation of employees fell by 2.5% over the June quarter driven by a heavy 3.6% decline across the private sector: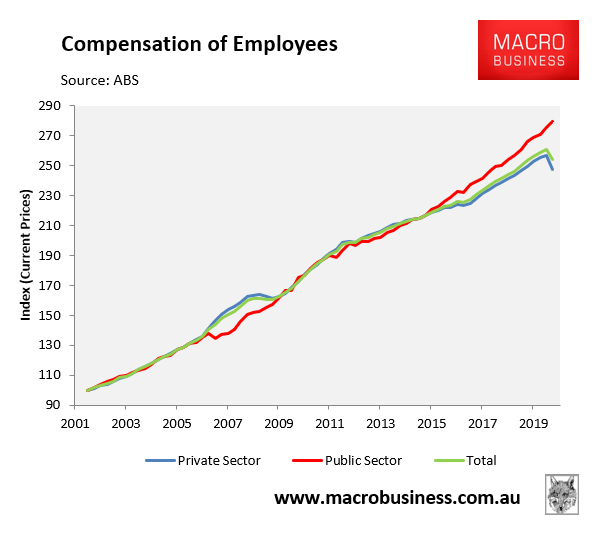 Similarly, total wages & salaries fell by 3.3% in the June quarter: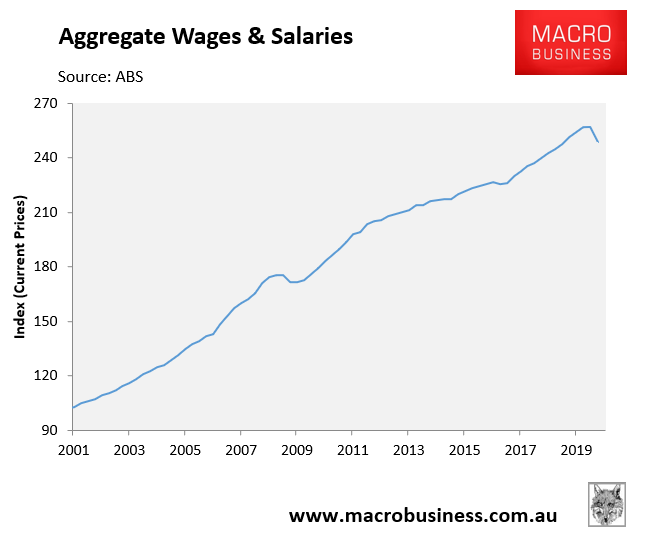 However, it was a different story for household disposable income, which surged by 2.8% in the June quarter in real per capita terms: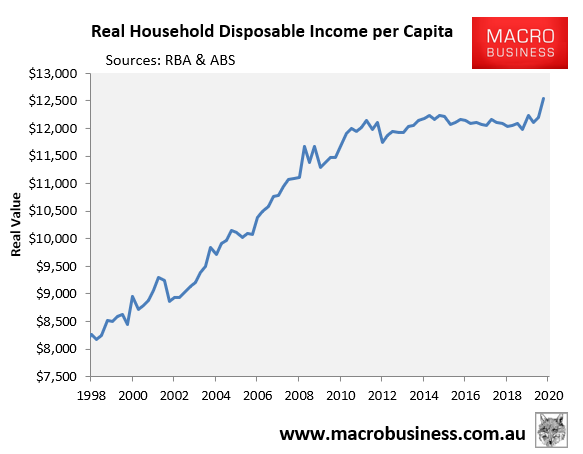 The problem for the economy going forward is two-fold.
First, household incomes will fall once emergency income support is wound back from October:
JobKeeper reduced from $1500 to $1200 ($750 part-time); and
JobSeeker reduced from $1100 to $815.
The Grattan Institute estimates this tapering will reduce income support from $18 billion a month (10.7% of monthly GDP) to $3 billion a month (1.9% of GDP) for the six months beyond: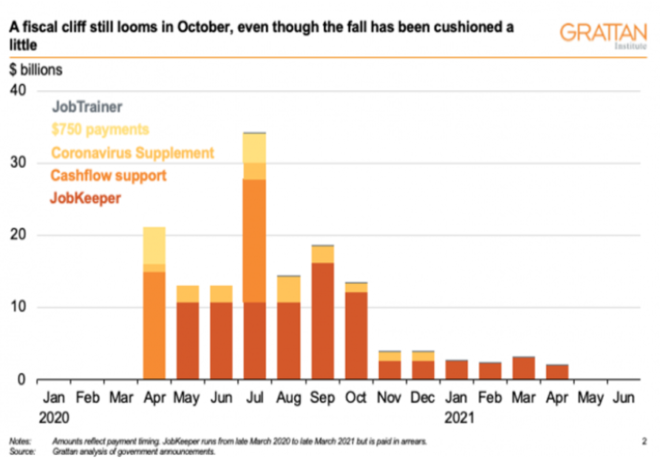 Moreover, the deadline for withdrawing superannuation is set for 31 December and mortgage repayment holidays are nearing their end, both of which will drain household disposable incomes further.
Second, households are not spending. The savings rate ballooned to a 35-year high of 19.8% in the June quarter: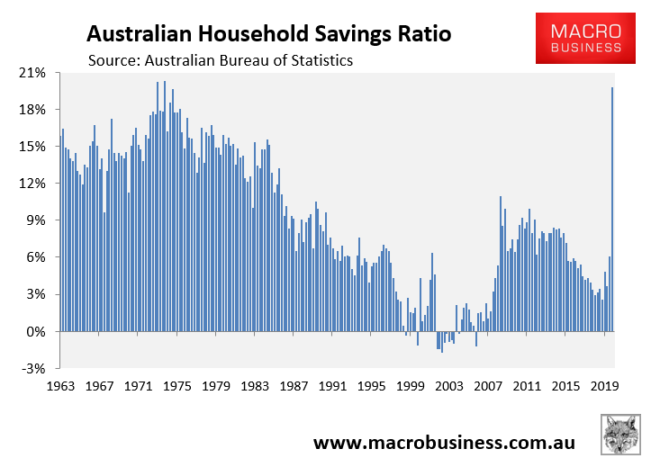 And this drove an unprecedented decline in household consumption – the biggest driver of domestic final demand: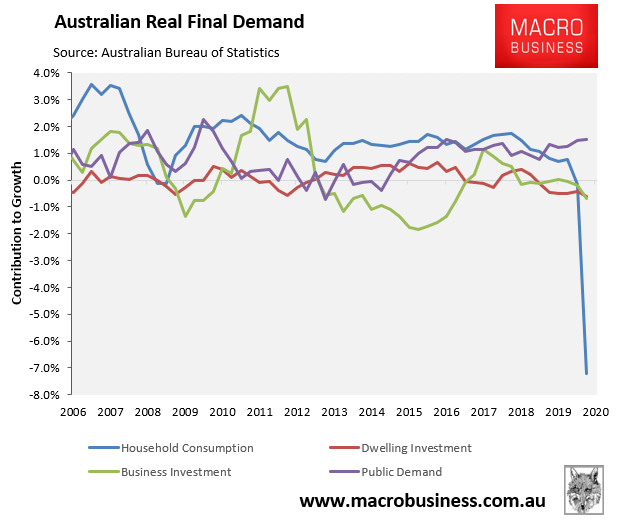 This should serve as a harbinger for bringing forward personal income tax cuts aimed at higher income earners. Any tax cuts will be saved rather than spent, thereby failing to boost domestic demand at massive cost to the federal budget.
The Morrison Government should, therefore, jettison tax cuts and redirect the savings towards direct economic stimulus, such as infrastructure and public housing investment.
The Government must intervene directly to fill the gigantic private demand hole left by the COVID-19 pandemic.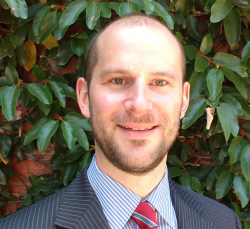 Latest posts by Unconventional Economist
(see all)