Accounting software company MYOB has asked companies what they would most like to see in the federal government's October budget to support business. Unsurprisingly, lower taxes was the leading response with 31% of respondents wanting a reduction in the corporate tax rate: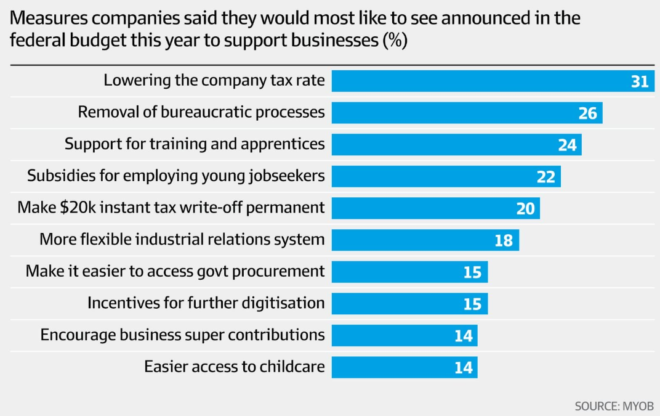 Let's hope the federal government doesn't share the same view. Because cutting company taxes in the current environment would be very poor policy.
It would provide a windfall gain to foreign investors who have already invested in Australia at the current company tax rate. Hence it would shift a significant fiscal burden onto Australian taxpayers while also reducing national income.
If the goal is to lift investment, there is a simpler lower cost solution: expand accelerated depreciation schemes. This would enable companies to write-off new investments faster, thereby directly encouraging investment. Moreover, unlike cutting the company tax rate, accelerated depreciation would not apply to pre-existing investments, thereby costing the Budget far less.
That said, Australian businesses won't ramp-up investment while the economy is suffering from an acute demand deficit, irrespective of tax settings. Moreover, given there is spare capacity everywhere, do we really want to add to this oversupply by increasing business investment?
Instead of wasting taxpayer money on company tax cuts or even accelerated depreciation allowances, the Government should instead concentrate on programs that will give the biggest boost to demand.
Permanently lifting JobSeeker and traditional Keynesian-style stimulus into long-life infrastructure and public housing makes far more economic sense.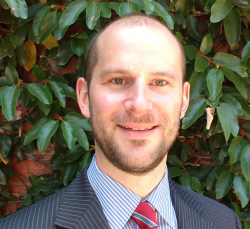 Latest posts by Unconventional Economist
(see all)