Accounting software company MYOB has asked companies what they would most like to see in the federal government's October budget to support business. Unsurprisingly, lower taxes was the leading response with 31% of respondents wanting a reduction in the corporate tax rate: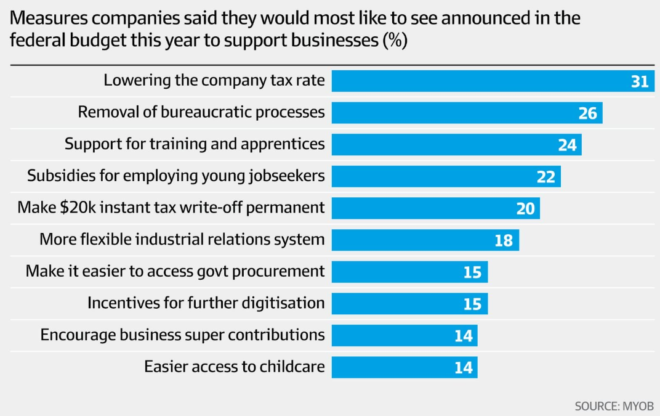 Let's hope the federal government doesn't share the same view. Because cutting company taxes in the current environment would be very poor policy.
There are 810 words left in this subscriber-only article.