A few months back, the Morrison Government expanded its 'corona loan' scheme designed to get cheap government-backed money into the hands of struggling small to medium-sized enterprises (SME):
Small employers will be given greater access to a $40 billion loan scheme to help them through the recession when the federal government overhauls its flagship JobKeeper payment this week.

The expanded loan scheme will offer companies four times the amounts previously allowed up to a new cap of $1 million, while extending repayment times from three to five years…

"The expanded scheme will allow businesses to access more credit for a longer period of time," Mr Frydenberg said in a statement ahead of the changes.
The problem is, hardly any loans have actually been written:
The government's SMEG loan program has been plagued by poor take-up, with just $1.7 billion in loans to 17,652 businesses since the $40 billion funding initiative was announced in March…

While 44 lenders have been approved to use the scheme, smaller players have complained of the uneven playing field created by the Term Funding Facility, a pool of cheap money established by the Reserve Bank which loans funds at 0.25 per cent to authorised deposit-taking institutions.
Treasury has consulted on how to improve the loan scheme and will relaunch it on 1 October as JobKeeper is reduced. The revised scheme, which will run until 30 June 2021, will cap the interest rate that can be charged by lenders at around 10%:
The move will prevent interest rate gouging by any members of the government-approved panel of lenders…

"To ensure SMEs continue to benefit from cheaper credit, phase two of the scheme will include restrictions on the interest rates that can be charged by participating lenders," Treasurer Josh Frydenberg said.

"As we make our way through the recovery phase, the expanded scheme will provide longer term support through cheaper credit to help businesses get back on their feet."

The government has approved 44 lenders, comprising 33 banks and 11 non-banks, to use the Coronavirus SME Loan Scheme… by offering a government guarantee of 50 per cent of new loans.
In our experience, the problem is not demand, it is the banks. They simply do not want to lend the money.
Everyone we know who has applied has spent months in limbo, waiting to hear back from banks that are consistently changing the rules around the scheme.
It was supposed to be unsecured then changed to secured mid-application.
It was supposed to be easy lending standards but changed to high mid-application.
It was supposed to be fast but turned into a time-devouring nightmare as calls weren't returned, paperwork mushroomed and confusion reigned.
Rather than papering over the cracks with a 10% interest rate cap, the whole scheme needs a complete overhaul.
Otherwise the take-up will continue to disappoint and the scheme will not meet its goals.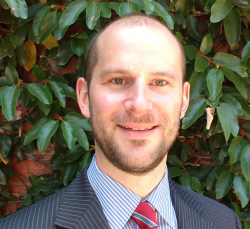 Latest posts by Unconventional Economist
(see all)