Cruelty is a ScoMo specialty. Whether it's abandoning burning Australians, forcing media shots out of those that hate him to show how compassionate he is, dragging the chain on lifesaving COVID measures, or rescuing Australians stuck overseas amid a once per century shock, there is something missing in this bloke.
And today our psychopathic PM makes it economic cruelty on a scale we have not seen in modern times. We know that there are staggering numbers of Australian unemployed today. If we include, as we should, those doing a few hours for Uber, the real unemployed number is near 23%:

So, how does ScoMo the Impaler respond to this? First, slash JobSeeker to its formerly grotesque poverty level:

Second, add onerous and timewasting conditions, via The Australian:
More than 1.35 million Australians receiving JobSeeker payments will need to actively look for up to eight jobs a month and accept offers of "suitable work", under new ­responsibilities placed on dole ­recipients to encourage them off welfare and into the workforce.

As the national economy shows signs of recovery and states plan to reopen borders by Christmas, the Morrison government will tighten JobSeeker eligibility from September 28 and restart work-for-the-dole programs.

Stricter rules, suspended in March as millions of Australians were forced onto welfare programs, will mean the return of tougher penalties and income support payment suspensions for jobseekers who fail to look for work.
Third, cut taxes for those that do have jobs. And fourth, gut public investment so there are no jobs to get.
This is a four-legged kick in the nuts for Australian households smashed by a natural disaster. Moreover, it overturns a century of public policy thinking about appropriate stimulus measures, that was superbly illustrated in the GFC by Ken Henry's phased approach:
go households, go early;
go quick fire investment;
go longer-term infrastructure projects.
Instead, during COVID-19, we have had an income gusher forced out of ScoMo the Impaler, followed by an income cliff forced upon us by ScoMo the Impaler, followed by what will be a double-dip recession as a delayed business restructuring is unleashed with no demand support.
I have no doubt that this is going to backfire on the Morrison Government as the economy stalls. Evidence from the US, where a fiscal shock is already underway and focused on the unemployed, shows what is to come: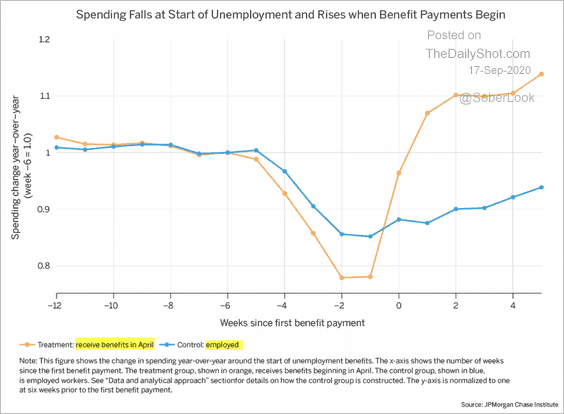 There is something missing in ScoMo the Impaler's personality. Some crucial compassion gene that all public officials require to manifest and modulate utilitarian policy. It is a basic impulse to decency that overrides ideology or politics or personal view. A crucial input into good judgement given humans are on the end of policy changes.
Cruelty is ScoMo the Impaler's true speciality and now it is going to disembowel the economy.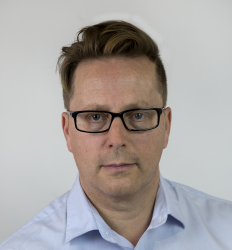 Latest posts by David Llewellyn-Smith
(see all)