Australian Bankers Association (ABA) CEO, Anna Bligh, last week announced that banks would commence "the largest ever customer contact process in the industry's history" as it seeks to contact around 400,000 customers that have deferred repayments on around $167 billion worth of mortgages.
According to The AFR, one in five deferred mortgage customers have "ghosted" their banks by refusing to answer calls, texts, letters or emails. This, in turn, suggests that around 80,000 mortgage holders could be experiencing severe financial difficulties:
Even if the banks have made some progress in whittling down the number of deferred home loans, it suggests that about 80,000 home loan borrowers, who owe a little more than $30 billion, have decided that their best financial strategy is to avoid having any sort of contact with their bankers…

One senior banker explained that people were obviously not talking to the banks in the hope that the problem might simply go away. But, he added, this situation could not continue indefinitely…

"The notes will get a little bit sharper to get a response," he explained…

"One month after, three months after, the letters will get more severe," he predicted.
The Australian Prudential Regulatory Authority has permitted banks to extend mortgage repayment relief until March 2021. But banks are still required to ascertain from borrowers whether they are in a financial position to commence repayments.
So, the fact that so many borrowers are refusing to answer calls is a bad omen and suggests that a significant chunk of Australia's mortgage holders – in the order of 2% – could be teetering on the financial brink and may be forced to sell.
This highlights, once again, why I am cautious about Australian property in 2021.
In addition to the expiry of mortgage repayment holidays, emergency income support (JobKeeper and the JobSeeker supplement), early access to superannuation, and the moratorium on personal insolvencies and bankruptcies are all scheduled to end.
That's a perfect storm of financial headwinds building for the economy and property market.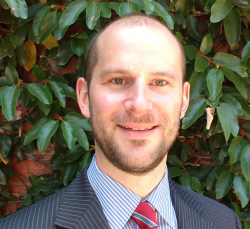 Latest posts by Unconventional Economist
(see all)