The latest RBA Bulletin contains an interesting report on COVID-19's impact on Australia's residential rental market, which it claims is experiencing "an unprecedented shock" with "reducing demand for rental properties at the same time as supply has increased":
The COVID-19 pandemic is an unprecedented shock to the rental housing market, reducing demand for rental properties at the same time as supply has increased. Households most affected by the economic impact are more likely to be renters, and border closures have reduced international arrivals. The number of vacant rental properties has increased as new dwellings have been completed and some landlords have offered short-term rentals on the long-term market, particularly in inner Sydney and Melbourne. Government policies have supported renters and landlords. Rents have declined, partly because of discounts on existing rental agreements and it is likely that rent growth in many areas will remain subdued over coming years…

One-third of Australian households rent, mostly in the private rental market (Graph 1). Renters tend to be younger than owners, with close to two-thirds of households headed by someone under the age of 35 renting. Renters also tend to have lower incomes and spend a larger share of their disposable income on housing costs compared with owner-occupied households (both outright owners and those with a mortgage).

In the wake of the pandemic, the rental market has experienced shocks to demand and supply. Weak labour market conditions, including the temporary closure of many service businesses, have reduced demand for rental properties as households have consolidated to save money and requested rent reductions or deferrals. The closure of international borders magnified the demand shock, as the flow of international students and other migrants (who typically rent) has slowed. On the supply side, with the number of international tourists and domestic travellers falling, a large number of short-term accommodation providers have shifted their properties onto the long-term rental market. The vacancy rate has increased sharply in some markets.

Prices in rental markets have adjusted in response to reduced demand and higher supply, which in turn has had implications for consumer price inflation. Advertised rents declined sharply from April, particularly for apartments in Sydney and Melbourne. In addition, policy measures such as the moratorium on rental evictions have encouraged tenants and landlords to renegotiate the terms of their existing leases…

Treasury forecasts that Australia's population will be 1½ per cent lower by June 2021 compared with pre-COVID-19 projections, equivalent to around 400,000 fewer residents.[2] A decline in population growth of this magnitude would result in a decline in rents of around 3 per cent nationally over the next few years, compared to pre-COVID-19 expectations, based on a model that uses historical experience…

As with the changes in demand, changes in supply have been pronounced in inner areas of Melbourne and Sydney. Since mid March, longer-term rental listings increased by much more in inner Sydney and Melbourne compared with the rest of the country…

Many landlords have taken down their short-term accommodation listings in response to the sharp fall in international visitors and domestic travellers… Around three-quarters of all Airbnb listings are entire homes or apartments, which owners could list on the longer-term rental market… Short-term accommodation also tends to be more concentrated in the inner suburbs of Sydney and Melbourne and around 40 per cent are apartments…

Longer-term rental supply will also be boosted by apartments that are due to be completed over the next year or two. A large share of these are high-rise apartments that commenced construction a number of years ago when conditions in the established housing market were much stronger (Rosewall and Shoory 2017). In Sydney and Melbourne, the number of apartments estimated to be completed over the next two years is equivalent to around 4 per cent of the non-detached dwelling stock (Graph 4). In Melbourne, over half of the pipeline of apartments yet to be completed is located in the city and inner suburbs, compared to around one-quarter in Sydney.

It takes time for supply to adjust in response to weaker demand from lower population growth. While contacts in the Bank's liaison program have reported that low rents and higher rental vacancy rates are already contributing to weak investor demand for off-the-plan apartments in Melbourne and Sydney, these projects are yet to enter the pipeline of construction activity. Over the medium term, the pipeline of apartments due to be completed, combined with weaker population growth, is expected to see the national vacancy rate increase by around 1 percentage point by 2021 before declining slowly as supply adjusts and international borders reopen…

Rental vacancy rates have increased, particularly in areas where the pandemic has had the strongest impacts on rental demand and supply. While policy interventions have helped prevent much larger rental market dislocations, the increases in vacancies in Sydney and Melbourne since March have still been pronounced (Graph 8). Vacancy rates increased by around 2 percentage points in the inner regions of Sydney and Melbourne…

This increase in the vacancy rate is putting downward pressure on advertised rents as landlords compete for tenants. Advertised rents for apartments have fallen by much more than for houses, with the declines particularly pronounced for units in Sydney and Melbourne…

The falls in advertised rents have also been largest in the inner areas of Sydney and Melbourne (Figure 1). These areas were more adversely affected by declining demand from fewer international students and the conversion of short-term accommodation to the long-term rental market…

Rental income for landlords has fallen as a result of the decline in rents and increase in vacancy rates. Many of these investors are lower-to-middle-income earners, and for some of these households a shock to their rental income would significantly impact their livelihood (RBA 2017). Around 60 per cent of investors with rental properties operated at a net rent loss in 2017/18 (ATO 2020). Some of these landlords may have trouble making debt payments, though mortgage payment deferment by lenders has mitigated these risks for now…

Implications and outlook

The COVID-19 pandemic is a unique shock to the rental market. The economic consequences have disproportionately affected the households most likely to rent – young, inner-suburban workers, international students and new migrants. The ban on international tourism and significantly reduced domestic travel has increased supply as short-term rentals are offered on the long-term rental market.

In response, prices have adjusted in the rental market at the fastest pace in several decades. This has reflected both sharp declines in advertised rents for new leases and also rent relief on existing leases, encouraged by government policies to limit evictions and promote rent negotiations for affected tenants…

Rent growth will likely remain subdued as a result. Over the next few years, it is likely that rents in these inner-city areas will remain lower than expected pre-pandemic given lower population growth and the anticipated supply of apartments coming on line in these markets.
With mortgage repayment holidays nearing their end and both prices and rents falling, how long will negatively geared apartment landlords in Sydney and Melbourne hold on?
How many investors will cut their losses and sell before the situation deteriorates further, thus pushing prices even lower?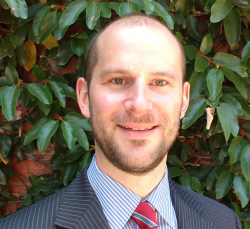 Latest posts by Unconventional Economist
(see all)